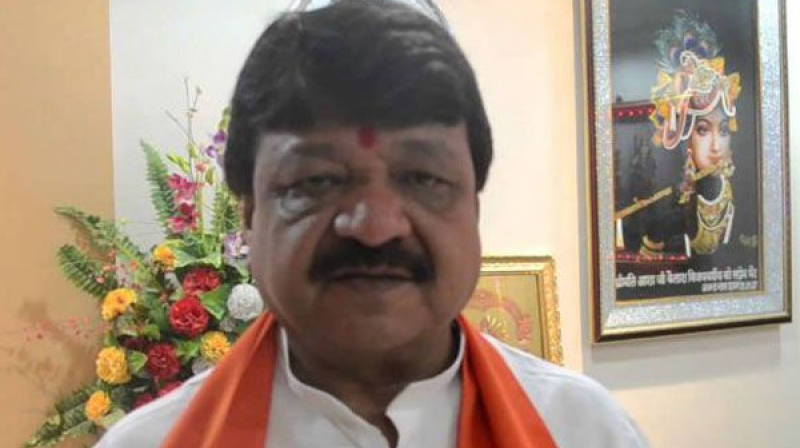 Bhopal: Kailash Vijayvargiya, BJP national general secretary and in-charge of party affairs in West Bengal, triggered a political row when he expressed fears over threats from infiltrators from Bangladesh.
Mr Vijayvargiya, while addressing a seminar in support of CAA on Thursday evening, narrated how he grew suspicious about the food habits of the workers engaged by a contractor during the renovation of his house in Indore and how the construction workers suddenly disappeared later strengthening his suspicion of them further.
According to him, the contractor had hired some workers to renovate a room in his house.
However, he grew suspicious when he found that the staple diet of the workers was 'poha', a cuisine made of flattened rice and they communicated with each other in an incomprehensive language. He later found that they were Bangladeshi infiltrators. The workers curiously did not turn up when he queried on them from their contractor. Vijayvargiya also indicated that he has been under surveillance of a Bangladeshi terrorist for the last one-and-a-half years. "I was never escorted by security personnel even when I was a minister in the Madhya Pradesh government earlier. Now, I have to move around being escorted by half-a-dozen security men due to threat from terrorists", he added.
He said 8000 out of 38000 villages in West Bengal have no Hindu inhabitants and have been intruded by Bangladeshi infiltrators.
Mr Vijayvargiya said CAA was not going to strip citizenship of Indians. He accused Opposition parties, including the Congress, of creating fear psychosis among Muslims on CAA.
The ruling Congress on Friday regretted his statement alleging that the BJP leader had cooked up a story to lend credence to controversial Citizenship Amendment Act (CAA).
Narendra Saluja, the Congress spokesman here on Friday expressed doubt about the claims of Mr Vijayvargiya and asked him if he had ever reported the matter to police. "Mr Vijayvargiya, who has been accorded Z plus security, should clarify why he has not reported the matter concerning his security to police. He has cooked up a story to lend credence to CAA," Mr Saluja said.
...