Vijayawada: Swarajya Maidan, popularly known as PWD ground, the only open space in the heart of Vijayawada city for public utility, will soon get confined to memory. The Andhra Pradesh government has decided to construct the biggest city square commercial building complex at the spot in Vijayawada city.
A high power committee meeting, under the supervision of CM N. Chandrababu Naidu, has approved the project and designs, made by GICC of China. Shopping complexes and parking areas would be built in the open space, according to Chief Minister's Office (CMO).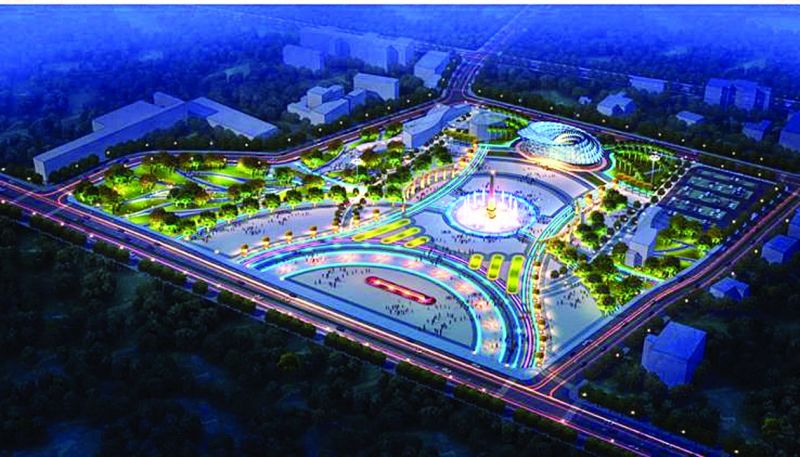 Plan of the proposed complex
Officials said space could be doubled with the new buildings to be used for tourism purpose. Construction would be completed phase wise. The government would also get income from this project. The state government also took decision to shift the Rytu Bazar from PWD grounds to the new venue opposite Alankar theatre.
...