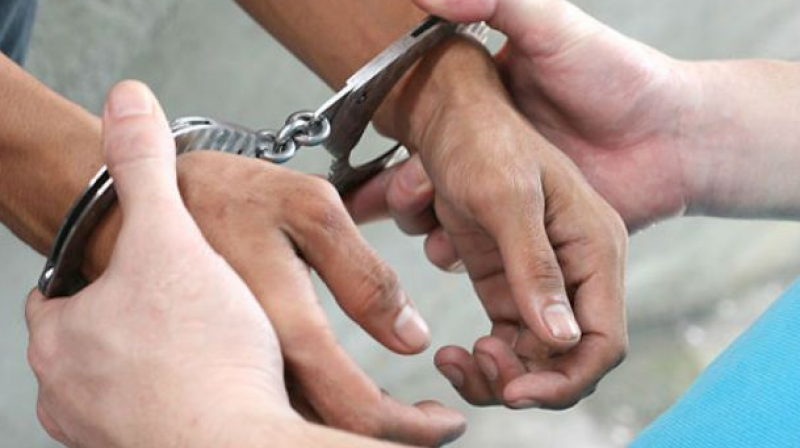 Dharmapuri: The Marandahalli police of Dharmapuri district have rescued a woman and her child from the house that was locked by its owner for not paying rent. The house owner has since been arrested.
Police said, 39-year-old P. Chinnasamy, works as daily wage worker in Bengaluru in neighbouring Karnataka, while his 35-year-old wife Godavari and their son dwell in a rented house, near Palacode near here.
On Sunday night, the house owner whose name is also Chinnasamy, in an inebriated condition had quarreled with Godavari allegedly over the issue of not paying the rent for his premises.
Then, the house owner locked the premises by keeping Godavari and his son inside. Their neighbors who noticed the incident called the Marandahali police leading to the rescue of the tenants from the premises.
The Marandahalli police following a complaint given by Godavari have arrested the house owner Chinnasamy for trespassing into the house of the woman and abusing her.
TEN GOATS POISONED
In yet another unfortunate incident, the Harur police of Dharmapuri have arrested a farmer for poisoning ten goats due to previous enmity.
The poor animals fell dead and 42-year-old Veeramani of Annamalaipatti village was arrested by the Harur police on a complaint given by his 57-year-old neighbour Chinnasamy.
The petitioner claimed that the Veeramani had mixed some poisonous substance in the water tank meant for his livestock to drink water. Around ten goats have died due to poisoning.
Investigations revealed that Veeramani and his neighbour Chinnasamy have a land dispute pending in the local court. The accused to take revenge of his neighbour, had poisoned the goats. He was arrested and sent to Salem jail.
...