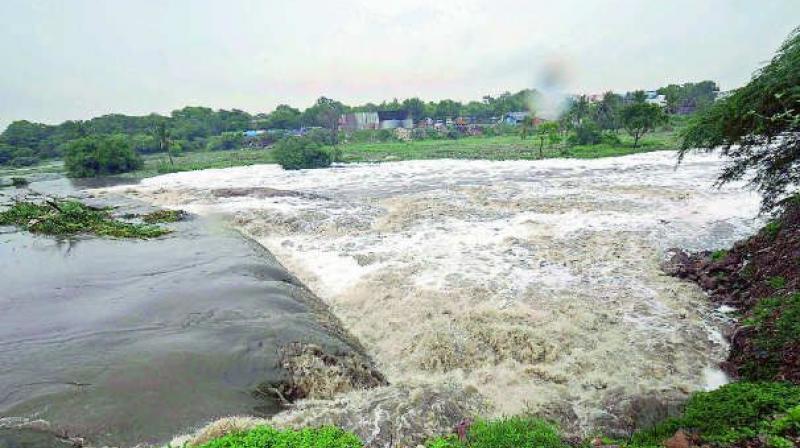 Hyderabad: All irrigation projects on the River Krishna are to be brought under the control of the Krishna River Management Board (KRMB).
If the working manual comes into force, the TS and AP governments have to obtain prior approval of the board to take up any work on any irrigation project in the Krishna basin.
Both states will be allowed to complete pending projects in the Krishna basin, which include Hadri-Neeva, Galeru-Nagari, Veligonda, Telugu Ganga, Nettempadu and Kalwakurthy. Any new projects will require the approval of the board.
The current water allocation made by the Centre will be in force till the Brijest Tribunal delivers its verdict on final allotment to states in the Krishna basin.
TS is strongly opposed to giving total powers to KRMB, arguing that unless project-wise allotment of water sharing to each state is made, it would harm the interests of Telangana. It is opposing the continuance of water sharing to Telangana based on allotment made in Undivided AP.
...