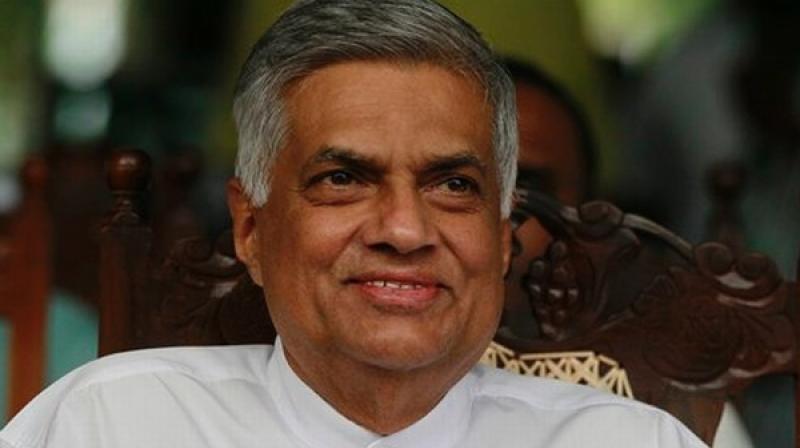 Colombo: Prime Minister Ranil Wickremesinghe on Wednesday said Sri Lanka and India have not held any talks on building a sea-bridge and tunnel connecting two countries.
Wickremesinghe was responding to a question by the opposition parliamentarian Udaya Gammanpila in parliament. Gammanpila said the Indian Road Transport and Highways Minister Nitin Gadkari had announced in Indian parliament (Lok Sabha) a plan to construct the bridge.
Wickremesinghe in response said he did not know what Gadkari might have said in Hindi in parliament but the Sri Lankan government had not entered any talks with India on the subject.
Gammanpila said he was ready to send Wickremesinghe the comments made by Gadkari.
"The Asian Development Bank is ready to fully finance a bridge building project connecting Rameshwaram to Sri Lanka. The project was also discussed by Prime Minister Narendra Modi with his counterpart during the latter's recent visit,"
Gadkari had said in a suo motu statement in the Lok Sabha last year.
The India-Sri Lanka connectivity project cost is pegged at about Rs 24,000 crore.
"The Government, right from the day it assumed office, has been focussed on enhancing regional cooperation.
Subsequent to PM's announcement of 'Act East policy', India pro-actively engaged in building effective and credible links between South Asia and South East Asia through enhanced regional connectivity," he had said.
Meanwhile, the government also told parliament that the Sampur coal power plant project, a joint venture with India will be expedited as part of measures to avoid a serious power crisis in future.
The Power and Energy Minister Ranjith Siyambalapitiya making a statement on the recent nation-wide black out tabled some of the recommendations and proposals made to avoid a similar crisis in future.
The Sampu coal power plant in the eastern port district of Trincomalee is a joint venture with India's National Thermal Corporation (NTPC).
...