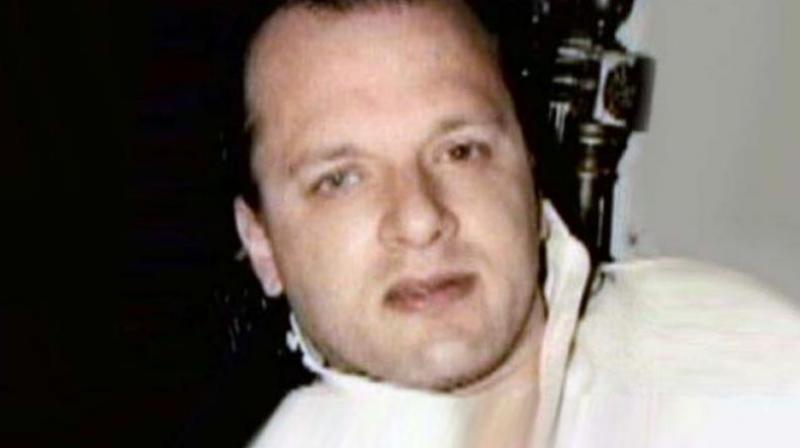 Mumbai: Special Public Prosecutor in the 26/11 case, Ujjwal Nikam, on Wednesday said David Coleman Headley has accepted that he funded terror outfit Lashkar-e-Taiba (LeT) with Rs 80 lakh, during his cross-examination.
"David Headley, the approver in 26/11 case, has been cross-examined by the Attorney of Abu Jundal's lawyer. He has admitted three important facts. Firstly, he admitted that he had donated 80 lakhs Pakistani rupees to Laskar-e-Toiba. However, he claimed that he did not where that money went or what was it used for," Nikam told the media here.
"Secondly, he has admitted that he had invested his money in Dubai as well as in Pakistan. He further admitted before the arrest by the FBI in connection with the November 26 terror attacks, he was working as a drug peddler and he was convicted by American court twice but he was released on the probation on certain grounds," he added.
Read: Headley's cross-examination begins, dodges questions on his wife Shazia
Nikam further stated the criminal antecedents of Headley were brought on record by the defence, adding it would be helpful to the prosecution case.
"David Headley was criminal, is criminal and he has been tender pardoned because he has given certain evidence and we will use that evidence in due course of our time," he added.
He revealed that a man called Zeb Shah in Pakistan was helping him in his drug business.
During his cross-examination, Headley informed that the last time he offered funding to LeT was in the year 2006 in Pakistan currency and he utilized his personal property to arrange for the money.
When questioned about his investments, Headley accepted that he had properties in the UAE and Pakistan. He also accepted that he was arrested twice in the US for drug smuggling and visited Pakistan thereafter.
Headley said that his first passport was prepared in the US by his parents and he himself prepared his new passport with the name Headley in the US itself.
He also revealed that Tahawwur Rana, his associate and a Pakistani native, who operated an immigration business in Chicago, was aware that he was an operative of the terror outfit Lashkar-e-Taiba (LeT).
He also accepted that his wife Shazia Khan is from Pakistan and she was aware of his association with the LeT. He denied her visit to Mumbai and also refused to provide any further information regarding his wife.
Headley admitted of speaking Punjabi, saying that he learnt the language from the people around him in Lahore.
He admitted that the Directorate of Enforcement Agency had funded his Pakistan visit between 1992 and 1998.
Headley's cross examination began at the Mumbai sessions court in Mumbai.
Abdul Wahab Khan, the lawyer of Sayed Zabiuddin Ansari alias Abu Jundal who is one of the prime accused in the 26/11 Mumbai terror attacks, is cross-examining Headley in the presence of Special Public Prosecutor Ujjwal Nikam.
His cross examination has been adjourned till Thursday morning.
...