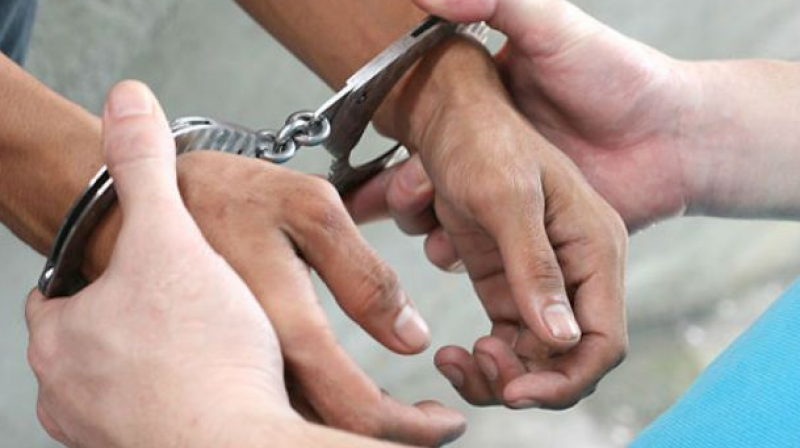 Bengaluru: The prime accused in the Manipal swindling case, Sandeep Gururaj, and a co-founder of Norte Technologies, Praveen Surendiran, are now embroiled in another case. They were earlier arrested and have now been accused of usurping a firm by forging the signature of the original founder Saurav Kumar Singh and are being interrogated by the police.
Saurav Kumar Singh moved a Bengaluru court praying for getting his complaint registered by the police. An interior designer firm OPC Assets Solutions, where Praveen worked, was a vendor to Manipal when Sandeep came in touch with Praveen.
They allegedly joined hands with Saurav to launch a people logistics firm for the automobile industry that leveraged technology. As they did not have technical expertise, Sree Kumar Sundaramoorthy who is a tech coder was roped in.
Saurav Singh and Sree Kumar started a logistics firm with Norte technologies as an equal partner. Madhu Jindal, wife of Praveen, was later appointed Director in 2015.
Praveen and his acquaintance Nitin Mehra joined the company in January, 2016, while Sandeep was appointed as an Additional Director in February 2016.
Incidentally, Cardekho (Girnar Software Pvt. Ltd., Jaipur) had valued the firm at US$ 3 million. Sandeep was initially allotted 2% shares against his initial investment of Rs 50 lakh. Sandeep committed Rs 2 crore for a 10% stake, out of which he invested Rs 1.37 crore in cheque and the rest in cash. But he was given only 1,000 of the 50,000 shares that were issued.
Sandeep, Praveen along with Sree Kumar conspired to ease Saurav Kumar out and did so by forging his signature on a fake resignation letter.
On realizing something was amiss, Saurav applied to the Registrar of Companies (ROC) for details and then came to know that his signature had been forged and the company had changed hands.
It was learnt that Saurav's shares were illegally distributed between Praveen, Madhu and Sandeep.
Sandeep continued to invest in multiple tranches. Later, on realising he cannot be a director when on Manipal's rolls, Sandeep resigned. Sandeep then asked for his money with interest, which was not returned.
The company ran for one-and-a-half years when according to media reports, in Q1 of 2018, Praveen and other directors closed a deal with Europ Assistance, a French firm, for Rs 50 crore, and sold the IP separately to ONB Technology.
ONB Technologies Singapore is funded and controlled by Europ Assistance.
Interestingly, all four former directors - Praveen, Madhu, Sree Kumar and Nitin Kumar - are currently the directors in ONB Technologies India & Singapore.
...