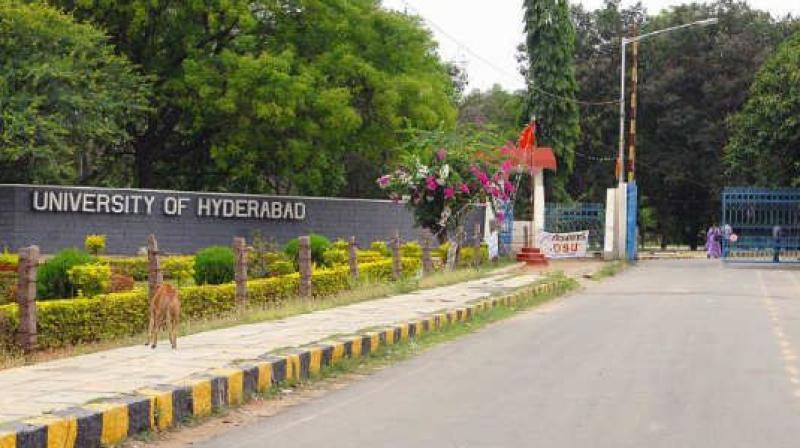 Hyderabad: Ramzan, the month-long period of praying and fasting, is always more special when one opens and breaks the fast with family. But for those living away from home, students, classmates and close associates become a surrogate family.
"When you are away from home during Ramzan, it feels like a stone in your heart when you remember opening and breaking the fast with family members," said University of Hyderabad student Faseeh Ahmed.
A hostel becomes home away from home, and students group together to start and break their fast as well as pray together. They also enjoy cooking together.
"About 100 students along with the canteen workers and even a bank employee from the UoH SBI branch join us. We all cook together at one of the hostel messes, eat in a common area and then wash our plates after which we pray together. The cooking for Suhoor starts after 3 am," Mr Ahmed said.
While groceries like rice and spices are bought in bulk, fresh items like vegetables and chicken are being bought every day.
"Since the money is pooled in by the students, we serve non-vegetarian items only on alternate days. We ask for a contribution of `100, but there are many students who give less or more. Fruits and juices for iftar for 100 students come up to about `1,500 to `2,000 every day. This is sponsored by junior research scholars or ex-students who are now employed. This system of a community kitchen has been going on for eight years in the university to ensure that no student feels homesick during Ramzan," said UoH research scholar Fahad. K. Boys and girls help with the preparation of food and, later, eating together.
In EFLU, there are very few students who stay back during the summer vacations during which Ramzan fell this year. A group of Yemeni, Iraqi and Jordanian scholars get together during iftar to prepare their traditional dishes.
"We all chip in for the cost of ingredients which amounts to about Rs 500 per day but it feels nice to eat a dish like Shorba which is a type of soup, Kabsa which is a mix of meat and rice and Lahooh which is a traditional kind of bread, says Mr Mohammed Dabwan from Yemen.
It reminds us of home. After eating, we all pray together, he adds.
The Maulana Azad National Urdu University is famous for the Ramzan mess.
"We do not have to pay extra for the Ramzan mess. With a majority of students fasting for Ramzan, this mess is a boon.
"During Suhoor, there is a choice of rice, bread or roti keeping the preferences of South and North Indian students in mind," said Prof. Saidalavi of the university's department of management.
...