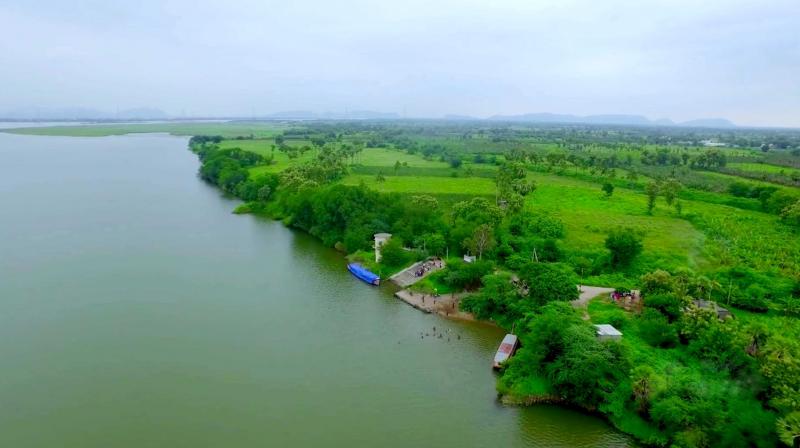 Hyderabad: The crucial Krishna River Management Board meeting in New Delhi chaired by Union irrigation secretary Amarjeet Singh saw nine-hour-long arguments by Telangana state and Andhra Pradesh on Tuesday. The meeting will resume on Wednesday.
TS Irrigation department engineer-in-chief C. Murlidhar informed the media that allotment of Krishna waters between the two states and management of river waters were discussed on Tuesday. "Telangana denied utilising water before the judgement of the tribunal. We have argued to make temporary allotments until the final judgement," he said.
He added that Union Irrigation department officials would discuss the allotments with both states. "Today no decision was taken by the board on the management of Krishna River waters. TS government wants to wait for the Brijesh Kumar Tribunal verdict on water allocations to both states," he said.
Earlier, AP had argued to provide powers to the Krishna Board on allocating water to both states as per the Andhra Pradesh Reorganisation Act. The TS government has opposed this and asked the board to maintain status-quo on the matter until the Tribunal's verdict. The TS government has decided to seek 402 tmc ft of Krishna waters at the Krishna River Management Board meeting.
Officials from TS have also asked for allocations as per the Bachawat Award, 2015 in case the verdict of the Brajesh Kumar Tribunal is delayed.
TS objections forced meeting
Officials from Telangana have also asked to allocate waters as per Bachawat Award of last year in case the verdict of Brajesh Kumar was delayed.
The TS government has strongly opposed KRBM draft notification to take control of irrigation projects which led to convening of the meeting. It insisted that KRBM has only regulatory powers and no power to allocate waters or take control of projects.
...