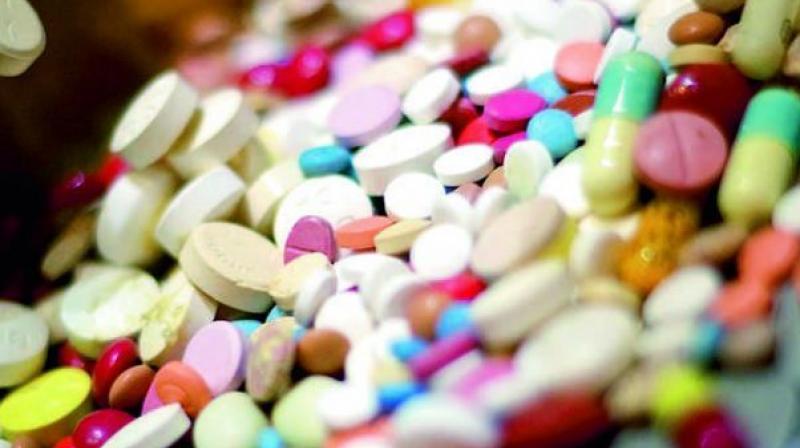 Hyderabad: Counterfeit drugs are increasingly making their way into the market and drug controllers have failed to track batches of drugs that reach consumers.
The counterfeit medicines are stated to be 23 per cent of the market.
According to sources, drug controllers do not carry out regular checks at the manufacturer and the distributor level. A senior drug controller said, "There are active pharmaceutical ingredients and inactive ingredients which are procured by counterfeiters, packaged in small batches and sold."
A senior doctor said, "There is no mechanism in place for doctors to complain to the drug controller about counterfeit medicines." The Indian Medical Association has a team to deal with these problems and wants the drug controllers to be more active.
A senior IMA member said, "Counterfeit manufacturers manipulate the drugs at two levels. They procure raw material from the manufacturer and add ingredients which are not efficient. At the packaging level they add labels, strips and holograms. Monito-ring the drug quality by random testing is required to deal with this problem," he said.
He said there has to be a system of tracking the batches of medicines from the manufacturer to the customer. This can be done through bar-coding, blister packing, complex holograms, lo-gos, colour shifting ink and chemical markers which are difficult to replicate.
The IMA is asking patients to check the logos, holograms and labels before purchase. Dr Jayesh Lele of the IMA, said, "The rising number of complaints of non-effective medicines is making it important for us to take up these cases and follow it up with the drug controller."
...