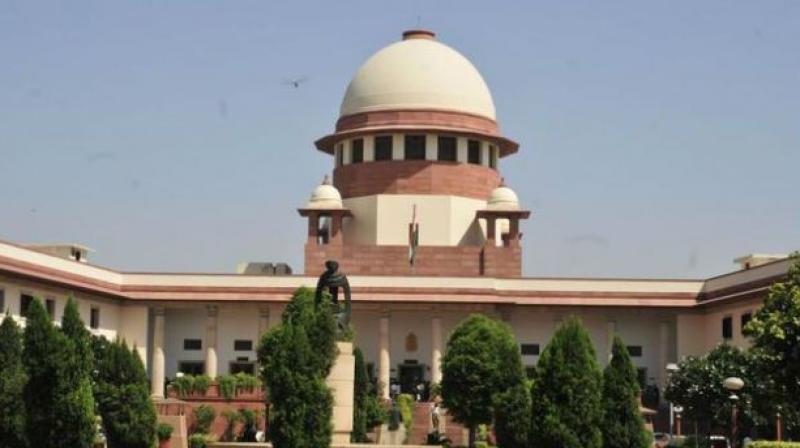 New Delhi: The Supreme Court has affirmed its 2014 order that husbands and in-laws should not be arrested mechanically in dowry harassment cases filed by the wife.
With a view to ensuring that police officers did not arrest accused unnecessarily on registration of an FIR and the magistrate did not authorise detention casually and mechanically, the Supreme Court in 2014 had ordered that no arrests can be made for offences relating to dowry harassment and for offences for which punishment is upto seven years.
It held that anti-dowry law was being misused and granted protection to husbands and the in-laws Following protests by feminists, the National Commission for Women, which was aggrieved over the verdict in its petition said that the 2014 judgment gave an unreasonable discretion to the police in deciding whether or not to arrest those complained against in a dowry harassment case.
The NCW expressed its concern that the judgement could work against the interest of the women, with police likely to misuse it and filed a petition to recall the verdict. A review against this verdict was dismissed and against which a curative petition was filed.
Dismissing the petition recently, a bench of Chief Justice T.S. Thakur and Justices Anil R Dave, J.S. Khehar and Pinaki Chandra Ghose in a brief order passed in the chamber said "No case is made out within the parameters indicated in the 2002 decision which enables filing of curative petitions.
The SC had directed all state to instruct its police officers not to automatically arrest when a case under Section 498-A of the IPC was registered but to satisfy themselves about the necessity for arrest under the parameters laid down in Cr.PC Section 41.
The court had said police should issue notice of appearance to the accused in terms of Section 41A of Cr.PC within two weeks from the date of institution of the case, which might be extended by the SP for the reasons to be recorded in writing.
Failure to comply with the directions should apart from rendering the police officers concerned liable for departmental action, they would also be liable to be punished for contempt of court to be instituted before High Court having territorial jurisdiction.
...