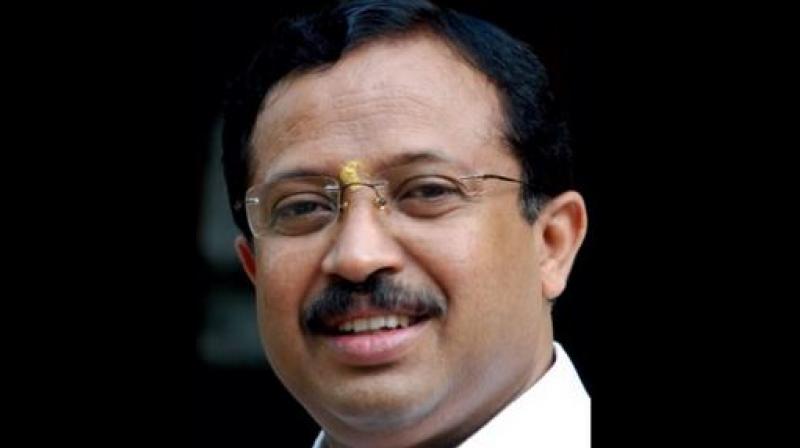 Thiruvananthapuram: The state BJP leadership has made Mr V. Muraleedharan, the newly-elected Rajya Sabha MP, fall in line and retract his statement against Kerala Congress (M) chairman K.M. Mani. He has agreed with state president Kummanam Rajasekharan's view that all votes were welcome in an election.
Mr Muraleedharan had raked up a controversy by criticising party candidate P.S. Sreedharan Pillai's move to seek the support of Mr Mani in the Chengannur by-election. The senior party leaders took him to task at the core committee meeting held at Kollam on Tuesday and sought his response to his comments.
The meeting was held in the presence of national joint organising general secretary Shivprakash. Later, Mr Kummanam told reporters that the BJP will not say no to any votes in the by-election. "The party needs the votes from all sections of people," he said.
He added that the BDJS demands will be met and that other NDA allies will also be accommodated in various central posts. Mr Sreedharan Pillai has complained to the national leadership against Mr Muraleedharan and the damage he has inflicted on his poll prospects. Mr Kummanam, Mr Sreedharan Pillai and national executive member P.K. Krishnadas will be in New Delhi in connection with the release of Mr Pillai's book by Prime Minister Narendra Modi on Wednesday. They will meet national president Amit Shah also and urge him to settle the demands made by the BDJS.
...