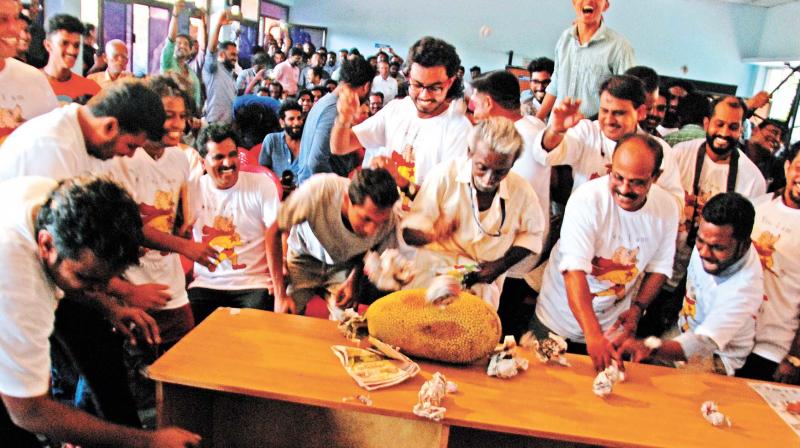 Kozhikode: The Dinkoists chanted 'Dinka mantras' with a bunch of tapioca in their hands, which they consider as their staple food. Thousands of followers of comic superhero Dinkan, who marched around Mananchira, also sang 'Kappappaattu' (tapioca song). The "Dinka Dinka" chant provided a new religious face to the gathering at the Sports Council Hall on Sunday, which the town was witnessing for the first time.
There was a riot of laughter when the "preachers" spoke. Making fun of the fanatic and intolerant religions, Dinkoists proclaimed that they had given freedom to the believers to enter and leave the community anytime they wanted.
Prominent rationalists like E.A. Jabbar also supported the meeting. "I was waiting for a good god who could be loved and followed. I could not find any such gods till now," he said. The Dinkoists interpreted Isavasyopanishad and claimed that Dinkan originated prior to all the gods and existed alongside them, though he took time to come to light through 'Balamangalam.'
They also read out their demands as a minority region and said, "we will register soon as a religion to get the privileges enjoyed by the minorities. We will prove our strength in the elections too," they added.
Dinkoism has developed as a religion with 'democracy' and around one lakh online followers are claimed to be in the community. Guests from far-off places were served with 'Kappa biriyani'. The Dinkoists are planning similar gatherings in Malappuram, Thrissur and Thiruvananthapuram in the coming days.
...