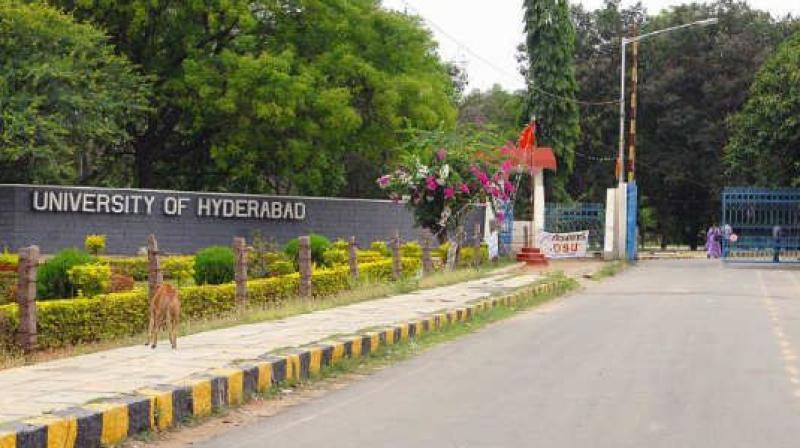 Hyderabad: Post-graduate students from the University of Hyderabad have not received their PG scholarships till date. The students have alleged that document verification was still pending for a majority of the students and they have not got any stipend despite their semester getting over.
An MTech student should get `12,400 as stipend per month. The students have not got the stipend despite writing multiple mails to the AICTE requesting it for money.
Mr G. Hareesh, an MTech student from UoH, said, "Any student who qualifies with Graduate Aptitude Test in Engineering (GATE gets a stipend of `12,400 per month from the All India Council for Technical Education. Our academic year started from July 25, but till now we have not got any stipend due to administrative negligence."
"It's been four months but our application status has not been verified by the Research, Institutional & Faculty Development (RIFD). Our attendance was not sent to AICTE which is one of the main reasons why we are still not getting stipends," he added.
"The students of IITs, NITs are getting stipends every month. Students from other private engineering colleges are also getting stipends since last month but we are still waiting for our stipends. We are facing financial problems," Mr Hareesh said.
Another MTech student said, "All the students from our batch are suffering because of the delayed scholarship. Our classes commenced from July but till date we haven't received a paise from our stipends. After several complaints to the university, they informed us that the delay is because of the system's fault."
A university official said, "UoH is processing GATE fellowship through DBT since 2013. It is our past experience that the first fellowship was received by end of February till 2016-17. But the students receive fellowship for 5-6 months at a time unless there is an issue with their certificates, name corrections etc. This was informed to all students in July during the orientation programme."
"Last year, the fellowship amount was credited by December. This is the same case for other institutions which come under the umbrella of the AICTE GATE fellowships, IITs. NITs don't come under umbrella of AICTE due to which they get fellowships directly from human resource development ministry without any delay. The institute will be only responsible if it is pending with us," said the university official.
...