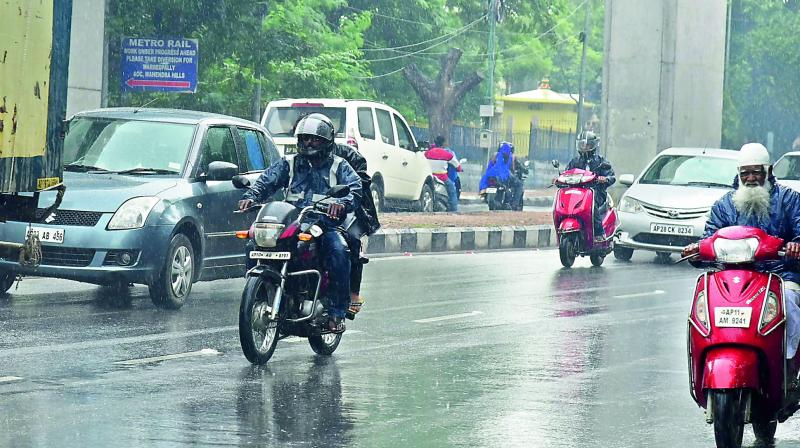 Hyderabad: The city received around 1 cm of rain on Monday evening. The India Meteorology Department (IMD) meanwhile has issued a heavy rainfall warning for isolated areas in all districts of Telangana, including Hyderabad, for Tuesday and Wednesday.
On Monday, Nallabelly in Warangal received the maximum rainfall in the state at 6 cm. The maximum temperature in Telangana remained between 29ºC and 33ºC.
Heavy rainfall warnings have also been sounded for Visakhapatnam, Vizianagaram, Srikakulam, East Godavari, West Godavari, Guntur and Krishna districts of Andhra Pradesh for Tuesday and Wednesday.
In Andhra Pradesh, the maximum of 7 cm rainfall occurred at Palakonda in Srikakulam district. The maximum temperature in the stayed was between 31 and 34ºC. However, Tirupati sweltered on Monday as it recorded 37ºC.
...