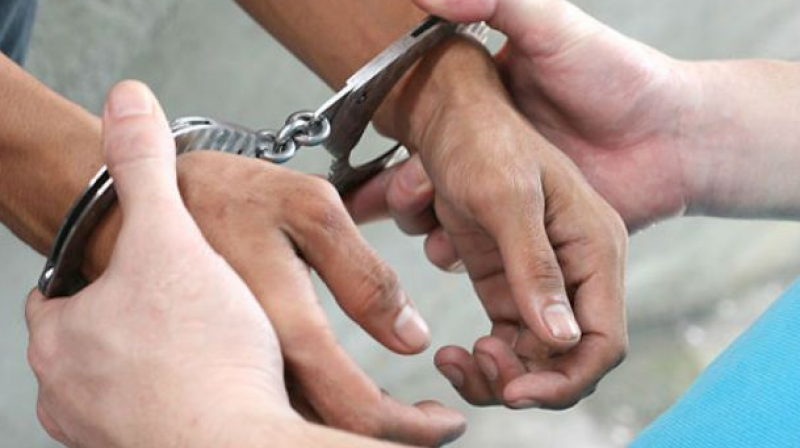 Bengaluru: A special tahsildar, based in Tamil Nadu, along with his wife and five others were arrested by Jnanbharthi police in connection with a kidnap of an 11-month-old infant.
Police said that the tahsildar of Thoothukudi, T. Thomas Pius Arul (55), and his wife bought the kidnapped infant for Rs 2 lakh in Mallathahalli on January 16.
The other arrested have been identified as Anbu Kumar (43), a resident of Jnanajyothinagar in Mallathahalli, Manjunath (19) and D. Yogesh Kumar (21), both residents of K.P. Agrahara and tahsildar's wife G. Aruna Pius (45), the police said. The police are yet to arrest some others involved in the case.
According to police, the incident happened between 8 and 8.30 pm on Wednesday, when the mother of the baby girl, Rani (24) was out to search for a new house for rent. Rani lost her husband recently.
When Rani returned, her daughter was missing and when she enquired with her neighbours, they told her that two men on a motorcycle went away with her child.
Rani suspected Anbu, who was known to her. He had reportedly told her to give the child to him so that he will take good care of her, which Rani had turned down. She then headed to the Jnanabharathi police station and filed a complaint.
A special team was formed, under the leadership of ACP Kengeri Gate, who retrieved the CCTV footage and identified the culprits.
The next day the police team traced the culprits to Omalur in Salem district in Tamil Nadu and arrested the five including a couple.
The police then learnt that Anbu had sold the baby girl to the couple and they were taking the infant to their hometown in Toothukudi, the police said.
The police have also seized a Tata Sumo and a motorcycle which were used for the crime.
...