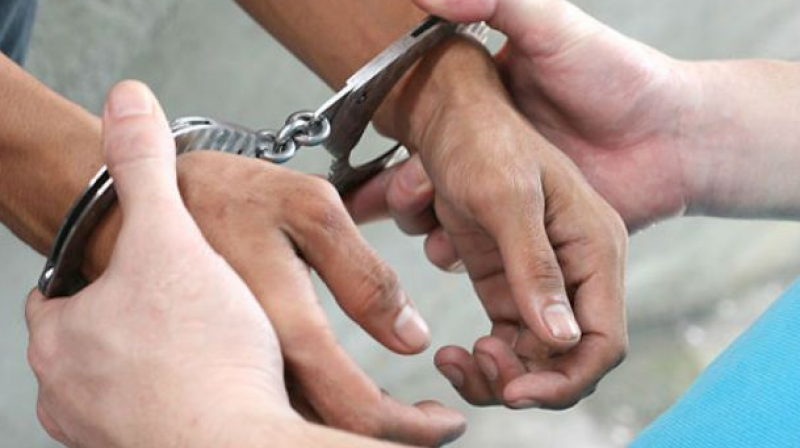 Hyderabad: The city police have registered 14 cases against private money lenders including three women who were allegedly collecting exorbitant interest on loans from the public. The police seized promissory notes, affidavits and cash.
According to the Deputy Commissioner of Police (south) V. Satyanarayana, 25 teams of inspector rank officers and subordinate staff conducted synchronised raids at the houses of about 35 persons who were known to be involved in the moneylending business earlier.
"During our searches we found incriminating documents including promissory notes, blank cheques, affidavits and books at the houses and offices of the moneylenders. Cases have been registered against 14 persons," said the DCP.
The police invoked Section 420 of the IPC and various Sections of the Telangana Area Moneylenders Act against the arrested persons.
A police official told this newspaper that earlier money lenders were operating openly but now the business is hush-hush with them operating from either their homes or by setting up other businesses to mask their illegal activities." The raids were conducted in Barkas, Chandrayangutta, Falaknuma, Santoshnagar, Bhavaninagar, Bahadurpura and Kalapatther.
"We have information that some persons from other parts of the city are visiting the south zone areas and doing moneylending business. Stringent action will be initiated against such persons if they are found to be violating the RBI guidelines," warned Mr Satyanarayana.
During a raid on the house of a moneylender at Shamsheergunj, the police found 160 kg silver biscuits. "The man had silver biscuits from Tamil Nadu. As he had no documents to show in support, we seized the item valued at `40 lakh in the market," said P. Yadagiri, inspector of Falaknuma.
...