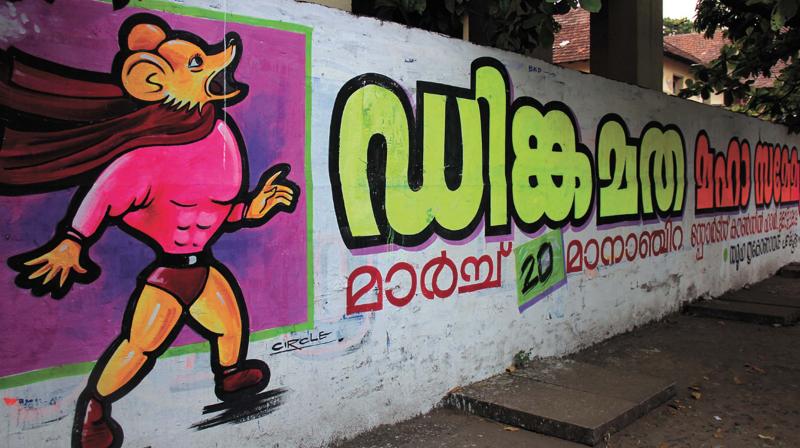 KOZHIKODE: Around 25,000 Dinkoists, the followers of comic superhero Dinkan, will hold a convention, 'Dinkamatha Maha Sammelanam,' here on Sunday to present their rights as a minority community. Formed as a platform for people with similar thoughts and questioning the shortcomings of
traditional religions, Dinkoism has developed as a religion with 'democracy.'
Around 1 lakh followers are claimed to be in the community, united mostly through online activities. The Dinkoists said that they were also eligible for the rights enjoyed by the minority communities in India. They said they would actively involve themselves in politics, ahead of the Assembly polls.
"We are like any other religion. If smaller factions can contest the polls, why not we? Anyway, this time we are not contesting, but will play a significant role in the polls," said a follower, Sojan Joseph. The programme, to be held at the Sports Council Hall at 2 p.m., includes reading out their prayer, Kappappaatu (tapioca song), as they consider tapioca as their staple food.
'Dinkopanishad Vyakhyanam will follow. There will also be a 'Chakkayeru' (throwing at the jackfruit) as Dinkoists consider jackfruit as an enemy, causing the death of Dinkan's prominent follower Chinnumuyal.
The convention is their first public meeting. Earlier, they had taken out a protest march to actor Dileep's restaurant in Kochi alleging that one of his movies, 'Professor Dinkan,' was putting their god in bad light.
...