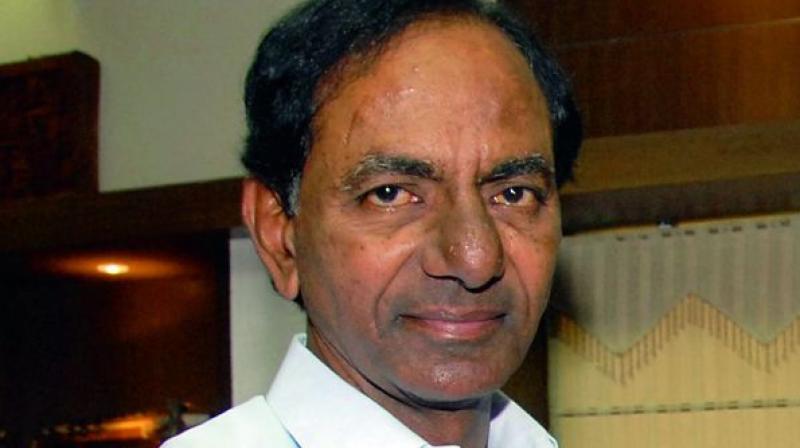 Hyderabad: Telangana Chief Minister K. Chandrasekhar Rao is flying to New Delhi on Friday to meet Prime Minister Narendra Modi and seek the Centre's support for Telangana, which has been hit by a severe demonetisation crisis.
Mr Rao spoke to Mr Modi on the telephone on Thursday. "The PM asked the Chief Minister to prepare a blueprint of measures to be taken to mitigate the difficulties of the people post-demonetisation," a CMO official said.
The Chief Minister's wishlist for the prime minister includes seeking the Centre's support for overcoming the currency crisis and deferring payment of loans to the Centre by the states. He also wants Rs 2.5 lakh cash from income or savings to be designated "unaccounted money" and not black money.
Exemptions to small and medium traders, businessmen and others in the unorganised sector, and one more chance to disclose and deposit unaccounted amounts of money in an amnesty scheme.
On Thursday, Mr Rao discussed the impact of demonetisation on the State's revenue with chief secretary Dr Rajeev Sharma and other heads of department and CMO officials. He was told that the transport and registration departments have borne the brunt of demonitisation, while excise, sales and commercial taxes have also had a setback.
The CM said if demonetisation of currency notes would help clean the country's economy, it should be welcomed. "Any reform is a continuous process and it should be aimed at excellence. When thinkers embark on a purpose, it should be met by nothing but success. But any decision taken by the Centre to curb black money should not cause misery to lakhs," he said.
...