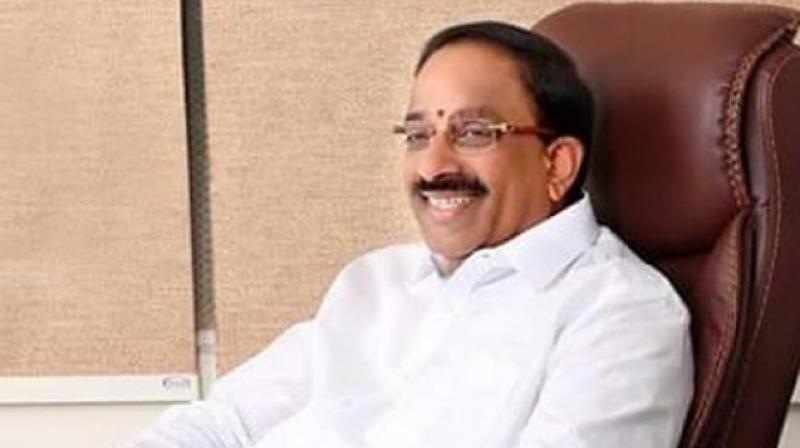 Khammam: A row has broken out over a commemorative plaque that was set up to mark the inauguration of the MLA camp office building in Wyra, exposing the squabbles in the ruling party.
The building in Wyra was inaugurated by then minister Tummala Nageswara Rao in August 2018, before the Assembly elections. The plaque marking that event bears the names of Mr Nageswara Rao, MLC Palla Rajeswar Reddy, then Lok Sabha member P. Srinivas Reddy, then Wyra legislator Banoth Madanlal, Mr Pidamarthi Ravi, chairman of TS Scheduled Castes Cooperative Finance Corporation, among others.
The Assembly elections were held in December, 2018, and Mr Madanlal, contesting on a TRS ticket, lost. Independent candidate Lavudya Ramulu Naik won and joined the TRS later. He started using the MLA camp office in Wyra.
The plaque carrying the name of Mr Madanlal upset Mr Naik's followers. Some of them removed the plaque and stored it a room of MLA camp office building.
Many leaders say Mr Naik had bitter experiences with Mr Madanlal when he was a MLA. Police cases had been filed against Mr Naik allegedly at the prompting of Mr Madanlal.
This has irked the followers of the former MLA who approached the party leadership. They complained that Mr Naik and his supporters had tried to humiliate Mr Nageswara Rao and Mr Madanlal by removing the plaque.
When the issue started getting traction, Mr Naik's camp claimed that the plaque had fallen during the gusty winds two days ago, and they would fix it back.
...