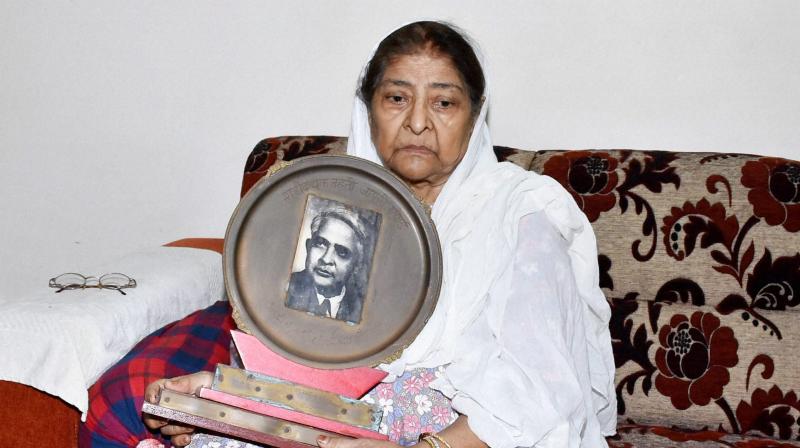 Ahmedabad: Voicing dissatisfaction over court verdict in the Gulberg massacre case on Friday, Zakia Jafri, the wife of slain Congress leader Ehsan Jafri, said life sentence should have been awarded to all the convicts.
However, her son Tanvi Jafri said there was definitely "some sense of closure" at the convictions but it would have to be seen why some of the accused were not convicted. "We will definitely contest in the High Court some of the acquittals," he said.
Calling the Gulberg massacre as the "darkest day" in the history of civil society, a special SIT court in Ahmedabad on Friday sentenced 11 convicts to life imprisonment in the case of killing 69 people, including former Congress MP Eshan Jafri in the 2002 post-Godhra violence.
Rejecting the demand for death sentence for all the convicts, the court said life imprisonment for the 11 will be till death if the state does not exercise power to remit the sentence.
The court awarded ten year jail term to one of the 13 convicted for lesser offences while 12 others have been given seven-year sentence each. The prosecution had argued that all the 24 convicts should be given death penalty.
Zakia, the wife of the former MP, clearly expressed her "dissatisfaction" with the verdict saying that she had seen the violent crime and felt that "life sentence should have been awarded to all the accused and not some of them."
Tanvi said a message should go out to the nation that the law will not tolerate such things. "We all know, the massacre was one of the harshest things that happened to the victims. The message should go to the nation that this country, the legal system, will not tolerate such things, he added.
Tanvi also felt that there was strong evidence in favour of a conspiracy angle in the Gulberga case like the incident at Naroda Patiya.
Former SIT chief R K Raghavan who had probed the incident, welcomed the judgement. However, he said he was yet to see the copy of the order.
...