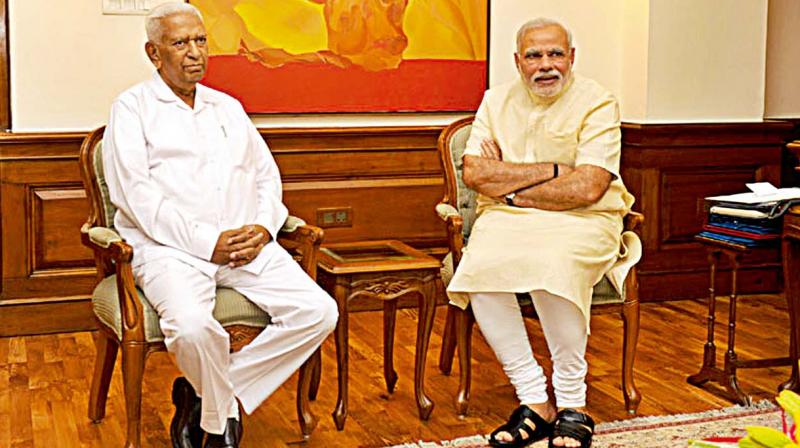 BENGALURU: Governor Vajubai Vala has refused to sign a bill seeking establishment of a Rural Development University, forwarded by the state government, on 'technical grounds'.
According to sources, the state cabinet decided to promulgate an ordinance for the establishment of a rural development varsity in Gadag after it failed to get the nod of the Legislative Council. Subsequently, the government forwarded the bill to Mr Vala seeking his assent.
However, the governor not only refused to give his assent but also directed the government to seek its passage in the Upper House. With this, the government has to wait for the joint session of the Legislature to get the bill passed in the Council. This would delay the establishment of the varsity.
Recently, the governor had returned the bill seeking reservation of 50 per cent for the SCs/STs in all government works up to Rs 50 lakhs. The stand-off between Raj Bhavan and the State government had now touched a new high with the governor refusing to give his assent to many decisions including the appointment of former judge, Mr S.R. Nayak as Lokayukta and the issue of appointing former chairman of the State Legislative Council, Mr V.R. Sudarshan as chairman of Karnataka State Service Commission.
It may be mentioned here that an experts committee headed by former chief secretary, Mr Ranganath had been constituted by the government to work out for a legislation for the establishment of the rural development university in Gadag.
Though, it had been passed in the State Legislative Assembly, it got struck in the Legislative Council. This had left the state government with no option to take the ordinance route to expedite the setting up of the rural Development varsity.
...