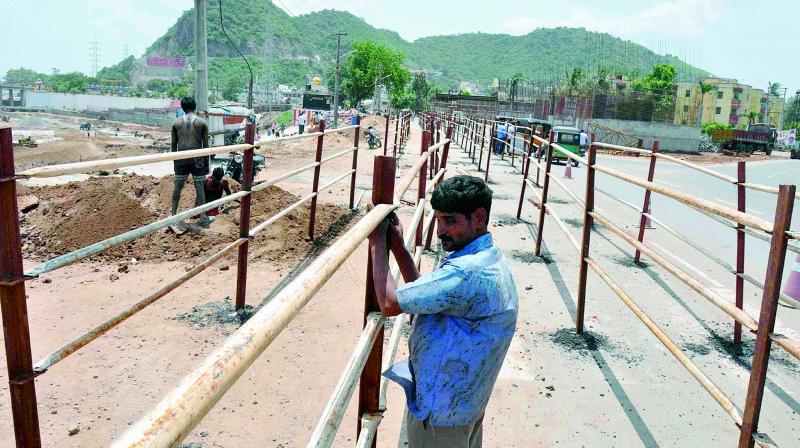 Vijayawada: Krishna Pushkaralu, the 12-day river fete, is going to be a profitable for the local traders who will cater to around 3 crore pilgrims visiting the city, and are busy expanding their operations. The event will boost business for hotels, lodges, roadside food stalls, tea stalls and mineral water sellers: lodges and food stalls play a key role in generating revenue. Street vendors are planning to install stalls in Bhavani Puram, PNBS and old bus stand as these areas will be full of pilgrims.
Small lodges and hotels in the city have been fully pre-booked between August 11 and 23 while 40 per cent of the major hotels and other lodging establishments in the city have been booked by the state government for VIPs and officials attending the Pushkaralu. Hotel owners, witnessing the rush, have decided to reserve rooms on a 12-hour basis at the per day charge, thus doubling their profits.
Radha Krishna, hotel owner in Governorpet, whose rooms are fully booked, said, "Even private travel operators have hiked their fares, doubling the normal. They have introduced more services to Hyderabad, Visakhapatnam, Chennai and Bengaluru." Ashok, marketing executive from Chennai, a frequent traveller, said that he usually booked tickets online for Rs 600, but this had been increased to Rs 2,000 on the days of the Pushkaralu. He expected it to rise further after the fete opened.
The event is likely to see trade transactions to the tune of Rs 250 crore: this was estimated to be about Rs 200 crore during Godavari Pushkaralu last year. The transport corporation and Indian Railways make huge profits too in terms of tickets, toll gate charges and VAT on diesel and other means, said Radha Krishna Murthy, a professor of economics.
...