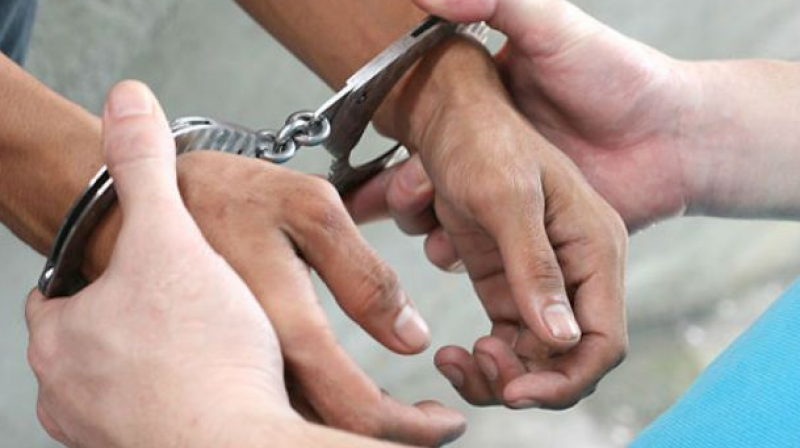 Visakhapatnam: Police arrested the headmaster of a mandal school along with another teacher for molesting two girls and taking their photographs and videos in an objectionable manner in the premises.
Police identified the accused as G. Venkateswara Rao, headmaster of the Peedipalem mandal parishad upper primary school in Anandapuram mandal near Vizag, and teacher S. Sundara Rao.
The incident came to light when Ms Roja Ramani, another teacher from the school, found the two girls are missing while the others were busy preparing for Independence Day.
According to North ACP R. Ravi Sankar Reddy, Ms Ramani went searching for the girls.
In a classroom on the first floor, Ms Ramani alleged, she saw headmaster Venkateswara Rao and teacher Sundara Rao taking photographs of the girls in an objectionable manner. Upon seeing her, Ms Ramani said, the students rushed to her and complained that the two accused were threatening them and molesting them.
The school has 42 students of whom 17 are girls. DCP Ranga Reddy and ACP Ravi Sankar Reddy rushed to the school on receiving the information. They spoke to other students and took Venkateswara Rao and Sundara Rao into custody.
The Anandapuram police booked the two under the IPC, POCSO Act and SC/ST Atrocity Act.
DSP, SC/ ST Cell, Trinath is investigating the incident. District education officer B. Lingeswara Reddy suspended the two teachers on receipt of information.
...