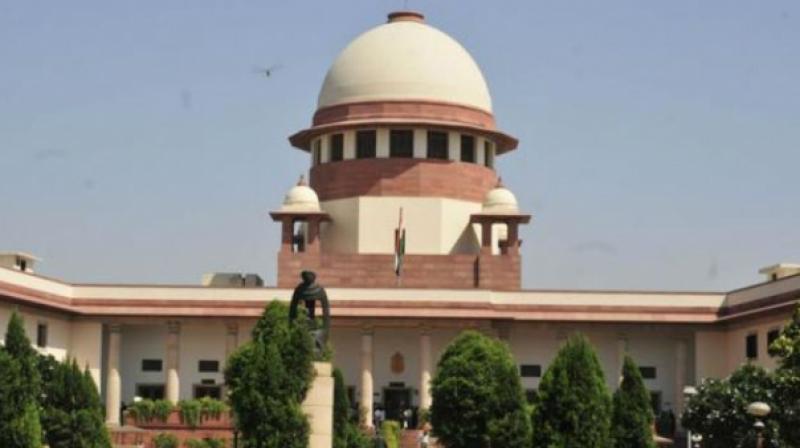 New Delhi: A plea seeking directions to the Centre and the Election Commission to debar convicts from contesting polls for life like they are prevented from entering the judiciary and the executive, on Wednesday led the Supreme Court to seek their responses.
A bench of Justices Ranjan Gogoi and P C Pant issued notices to the government and Election Commission on the plea which also seeks a direction to fix minimum educational qualification and a maximum age limit for persons to contest elections.
"Apart from terrorism and naxalism, the most serious problem our country is facing is extensive corruption and criminalisation of politics.
"In the Executive and Judiciary, when a person is convicted for any criminal offence, he/she is suspended automatically and debarred from his services for life.
However, this rule is applied differently in case of convicted person in a legislature," the petition, filed by advocate and Delhi BJP spokesperson Ashwini Kumar Upadhyay, said.
"Even after conviction and undergoing sentence, a convicted person can form his own political party and is eligible to become the office bearer of any political party.
"In addition, a convicted person is eligible to contest the election and eligible to become Member of Legislature and even Minister after expiry of six year period from the date of conviction," it said.
The petition has also sought implementation of electoral reforms proposed by Election Commission, Law Commission and National Commission to review the working of the Constitution.
Upadhyay has also submitted that decriminalisation of the polity was impossible without debarring convicted persons from electoral politics for life, as done in the case of convicted persons being barred from the executive and judiciary.
...