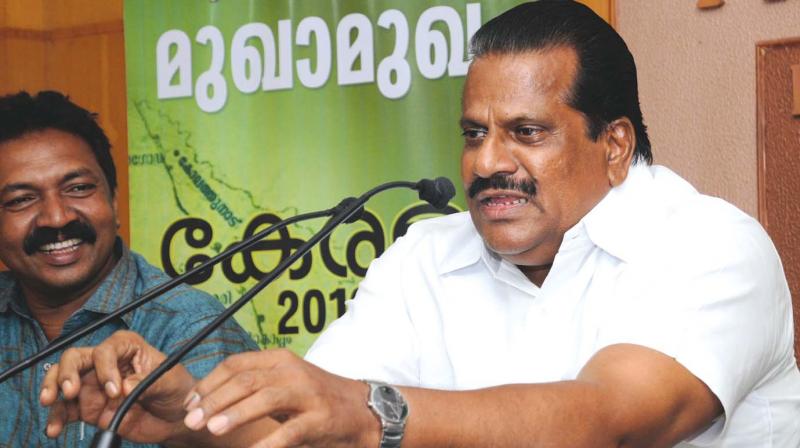 Thiruvananthapuram: Kerala Chief Minister Pinarayi Vijayan on Thursday ordered state Chief Secretary SM Vijayanand to look into allegations of nepotism against Industries Minister EP Jayarajan.
According to reports, vigilance probe has been ordered against Jayarajan, who had earlier expressed his willingness to resign from his ministerial post following accusations of nepotism levelled against him by the state Opposition parties.
In a statement, the CM said that appointments to the posts of Managing Director/ General Manager in cooperative institutions will have to first be cleared by the state Vigilance department. A team consisting of national-level experts would be formed to recruit employees in the public cooperative sector, Vijayan assured.
The appointment of PK Sudhir Nambiar -Jayarajan's nephew and veteran CPI(M) leader PK Sreemathi's son- as the MD of the Kerala State Industrial Enterprises – had raised the hackles of the Opposition.
Though the appointment of Nambiar has been rescinded, there is speculation that Jayarajan may still be asked to quit his cabinet post, as the party wants to send out a strong signal to the masses that it was very serious about implementing its anti-corruption crusade.
...