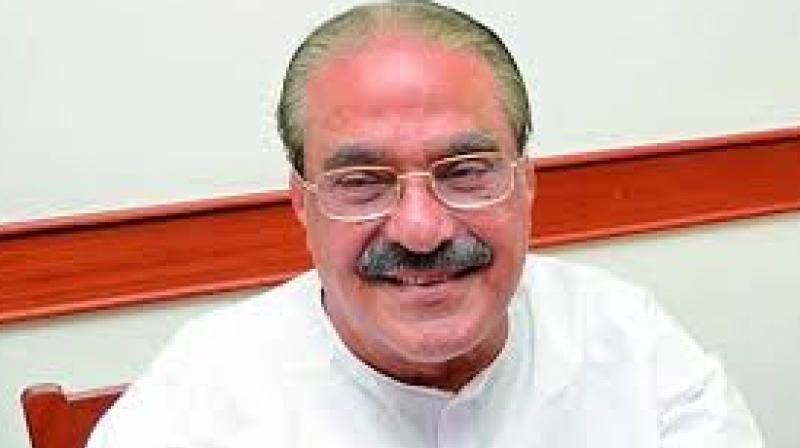 THIRUVANANTHAPURAM: All the three political fronts know how crucial Kerala Congress (Mani) votes are going to be in Chengannur by-poll. With close to 3,500 votes, it is being wooed by the UDF, LDF and NDA. While Mani's nine-member expert committee will decide it within a week, party vice-chairman P. J. Joseph's silence at Friday's steering committee has come as a morale-booster for the UDF. A majority of the UDF leaders feel that Mani is buying time. He will allow cadres, a majority of them pro-UDF, to vote their conscience.
DC learns senior Congress leader A. K. Antony too is not keen on the party going after Mr Mani. A senior Congress leader from Alappuzha said the KC (M) supremo is in a quandary as he wanted to avoid a split. "Mr Mani cannot afford to take his own decision," he told DC. "If they fail to reach a collective decision, the party will see a split which Mr Mani would try to avoid at any cost. He will prolong his decision on where to stand until the Lok Sabha elections next year." On the decision-making panel, MLAs P. J. Joseph, Mons Joseph and C. F. Thomas support the UDF.
The remaining MLAs, Roshy Augustine and N. Jayaraj and MPs Jose K. Mani and Joy Abraham, as well as party treasurer Thomas Joseph, will only go by party chairman and MLA Mani's words. Congress leaders feel Mr Augustine also secretly supports the UDF. They are aware that Kottayam MP Jose K. Mani is worried about his prospects in the Lok Sabha elections. "The local Congress leadership in Kottayam is against him. He is not keen to contest from Kottayam next time," a Congress leader said. "The father-son duo is keen on ensuring a victory from the LDF camp and is eyeing safer seats, Wayanad or Idukki, without parting with Kottayam."
...