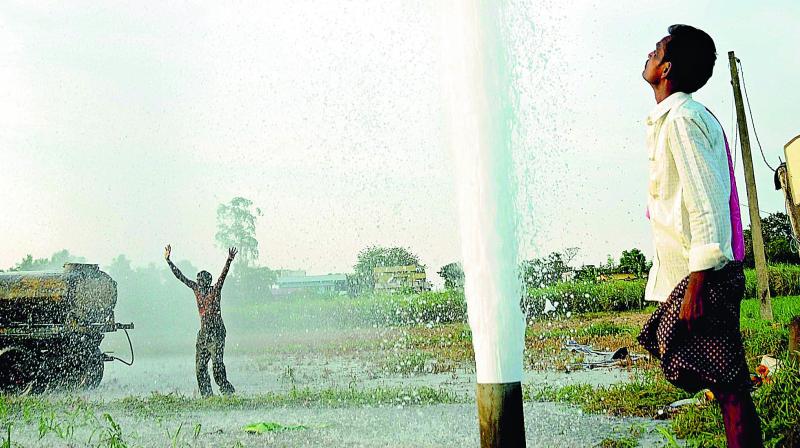 Hyderabad: Scientists at the National Geophysical Research Institute, as part of a study, have found that in some parts of Hyderabad, people are sucking up groundwater that has been in the deep pockets of the earth from 1,300 to even 6,000 years.
This should set alarm bells ringing as this is a result of people sinking borewells deeper and deeper in search of groundwater. An example of it is a 1,400-foot-deep borewell in Neredmet where the groundwater has been dated back to nearly 6,000 years.
As part of the study, groundwater dating back 1,400 years and beyond were found at eight places in the city including localities such as AS Rao Nagar, Toli Chowki, Banjara Hills, Dollar Hills, Uppal and Habsiguda.
...