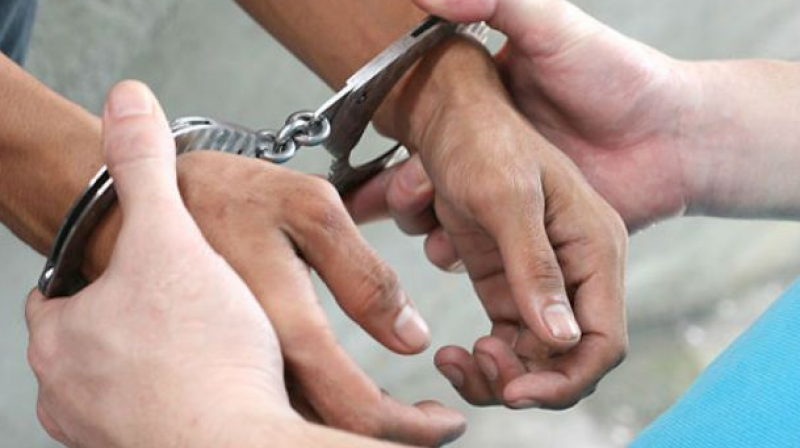 Hyderabad: The sleuths of the GST intelligence wing arrested Vennapusa Venkata Subba Reddy in a fake invoice racket worth Rs 400 crore. The DG-GI detected 70 shell companies in Guntur, Bhimavaram, and Hyderabad, in connection with the accused.
The 48-year-old accused V. V. Subba Reddy was the mastermind behind the setting up of 70 dummy firms, issuing fake invoices worth Rs 400 crore and fraudulent input tax credit worth `60 crore without an actual supply of goods.
According to the GST sleuths, this case is one of the biggest GST frauds detected in recent times in the Visakhapatnam unit.
The office of the DG-GST Visakhapatnam in coordination with the sleuths from the Hyderabad GST Unit conducted searches in Guntur, Bhimavaram, and Hyderabad.
The officials found and seized signed bank cheque books of around 20 dummy firms, fake invoices, and bank account details.
"Upon interrogation, Mr. V.V Subba Reddy confessed to having facilitated raising fake invoices using such dummy firms and the generation of the fraudulent input tax credit without actual supply or receipt of goods.
These dummy firms were registered based on the PAN/Aadhar details of known acquaintances of the accused and after obtaining GST registration in their names, a massive amount of transactions had taken place on paper.
The accused opened and operated several bank accounts in the names of the dummy firms from a single branch in Guntur.
In this connection, more than 30 bank accounts and 2 lockers have been attached to safeguard government revenue," said a GST officer.
The preliminary quantification of 21 firms revealed that between July 2017 to January 2019, almost Rs. 400 crore worth of fake invoices were generated and the resultant ineligible input tax credit was being utilized by established companies based in Andhra Pradesh and Telangana. The accused was arrested under the provision of GST laws and remanded to Judicial custody up to 26th March 2019, and further investigation is underway.
...