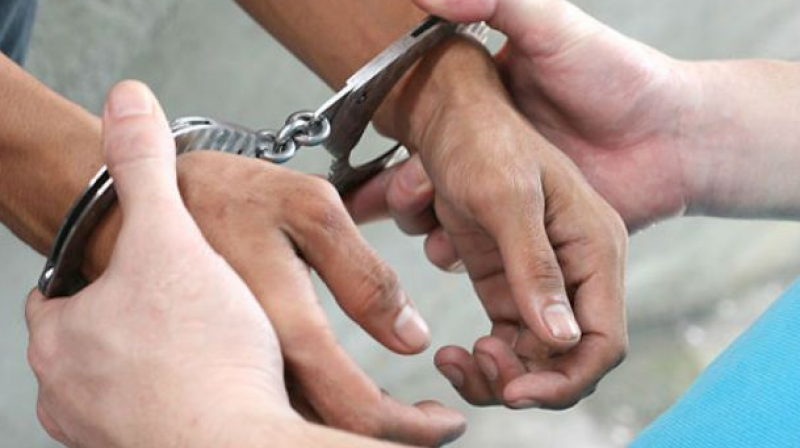 Chennai: Tiruvallur police arrested four men including two juveniles who raped a 26-year-old woman on Tuesday.
The drunken gang attacked the newly-wed couple who were on their way home in Gopal Reddy Kandigai after visiting a temple in Kumaran Naikenpet on Monday night. The gang threatened to murder the woman and slit the hand of the man with a knife. Unable to help his wife, the man ran into a village to call for help. Meanwhile, the four men raped the woman.
Hearing the sound of the villagers, the four fled the spot. Police said, "The couple was returning home at around 7.30 pm. The incident happened almost a kilometre away from the nearest village, where there are no streetlights and no human movement during the night. The couple had no other way than to take the route since the festival at the temple was delayed. They were riding their two-wheeler when the gang stopped the couple."
After interrogation, the police identified the men and arrested them on Tuesday morning. The accused were identified as M. Munusamy (36), M. Mohan (29), and two juveniles. The juveniles are school dropouts and had joined a cement slab making company in the village. Munusamy and Mohan work as basket makers.
Gummidipoondi Sipcot police registered a case of sexual assault and rape. All four men were arrested and the juveniles were sent to the government observatory home.
...