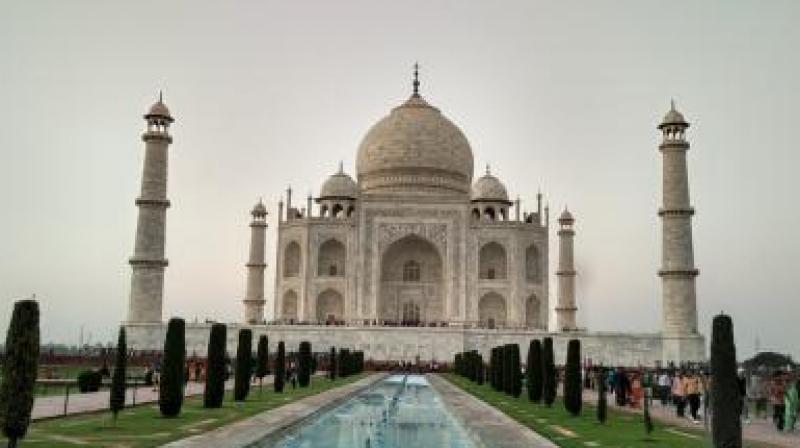 New Delhi: The Supreme Court on Wednesday said protecting Taj Mahal has become a "hopeless cause" and slammed the Centre, Uttar Pradesh government and Archaeological Survey of India for their apathy in protecting the monument from pollution.
Expressing anguish over the inaction in taking proper steps, a bench of justices Madan B Lokur and Deepak Gupta told the counsel "either you shut it or demolish or preserve it."
The bench also pulled up the Uttar Pradesh government for its failure to come out with a vision document to preserve and protect the Taj Mahal.
The bench pointed out that no concrete steps have been taken by the government, despite a parliamentary standing committee report on Taj's protection.
It further directed the Centre to furnish full details of the steps taken and action required to be taken for protecting the iconic monument.
On behalf of the Centre, it was submitted that the Indian Institute of Technology, Kanpur, was assessing air pollution level in and around the monument and will give its report in four months. It also said a special committee has also been set up to find the source of pollution in and around the Taj, which will suggest measures to prevent it.
The bench observed, "There is absolutely no willingness to protect the Taj Mahal. Taj Mahal has to be protected. Taj is more beautiful than the Eiffel Tower and could have solved the country's foreign exchange problem. Eighty million go to watch Eiffel Tower, which looks like a TV Tower. Our Taj is more beautiful. If you had looked after it your foreign exchange problem would have been solved. Do you realise the loss caused to the country due to your apathy?"
The Uttar Pradesh government had earlier told the bench that it would place before the court a draft of vision document on protection and preservation of the Taj Mahal but it has failed to do so even after more than six months.
The court also sought personal appearance of the chairman of Taj Trapezium Zone (TTZ) -- a 10,400 sq km area spread over the districts of Agra, Firozabad, Mathura, Hathras and Etah in Uttar Pradesh and Bharatpur in Rajasthan--to explain the violation of its orders prohibiting the expansion of industrial units in the zone.
The top court said it would have a day-to-day hearing of the matter from July 31.
...