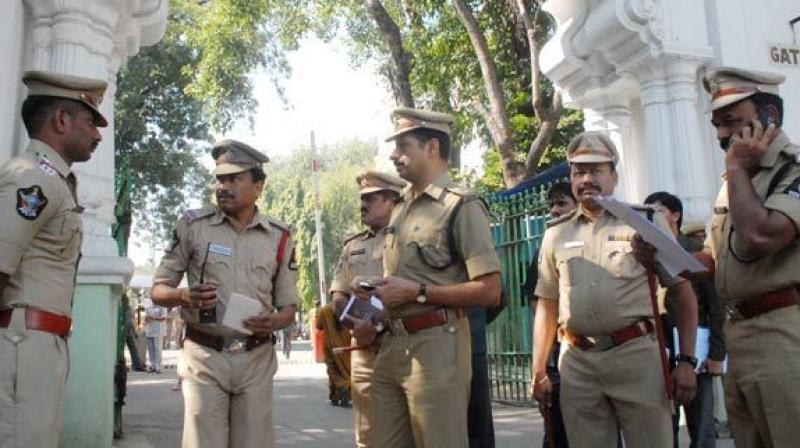 Ooty: While the investigations in the sensational Kodanad estate break-in-cum-security-guard murder case started with a bang, the probe has suddenly hit a low velocity.
The cops are now struggling to proceed further to fix the real conspirators in the case, even as they desperately look for some clues by tracing the mobile calls made by the key suspect and slain driver, Kanagaraj, the former driver of late Chief Minister J. Jayalalithaa.
Meanwhile, the cops produced a seized car, used by the gang for the Kodanad
dacoity, to the court. However, news flashed in some TV channels that Income Tax (I-T) sleuths were conducting a raid in Kodanad estate on Wednesday, turned out to be false.
With the cops still in search of one more culprit in this case, sources said that the cops are now in a bind. Though initially, they maintained that they would investigate all dimensions of this case, police have now apparently made up their mind to complete the case once the 11th accused, the lone man in the dark, is caught.
"Since the main accused Kanagaraj died in an accident in Aathur, the other arrested nine persons, including one Sayan who is undergoing treatment in Coimbatore, failed to provide any leads in this case; the cops are now keeping their fingers crossed on how to proceed further.
The accused persons arrested in this case have only informed the investigation team that they acted on the instructions from Kanagaraj and did not know any further details of whether any outsider was involved in this conspiracy. Even some of the accused in the gang hailing from Kerala, were not even made to know that they are going to strike at late chief minister's (Kodanad) bungalow," sources said.
Sources further suspect that since Om Bahadur, the watchman who was killed in Kodanad on the fateful night on April 23, had identified Kanagaraj and Sayan, as both of them worked in Kodanad bungalow in the past as driver and carpentry assistant respectively, the gang decided to do away with him. The cops, who have seized a car used by the accused for the Kodanad break-in, produced it at the JM court in Kotagiri on Tuesday evening, sources said.
...