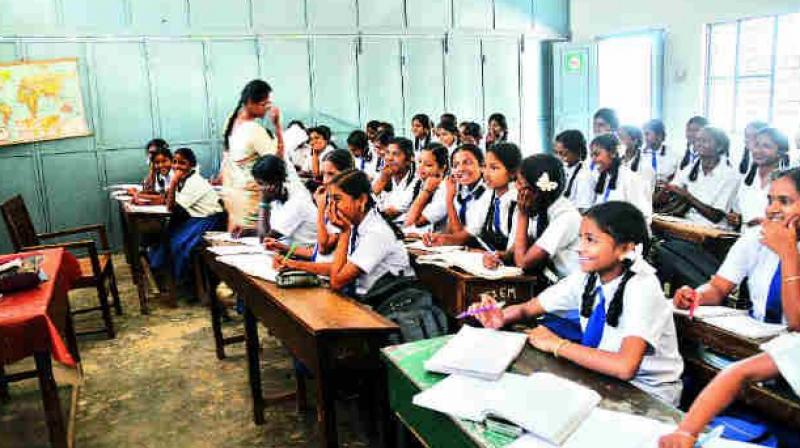 Hyderabad: The TRS government's proposal to launch the free 'KG to PG education' scheme in government institutions has not gone down well with students and parents.
This is because there are few takers for government schools and colleges due to poor facilities and teaching standards. The government plans to upgrade facilities and teachers but since it is a time-consuming process, they feel that the scheme may not be implemented in the near future.
They want the scheme to be implemented in private institutions offering better facilities and teachers first, and the government must reimburse fees to all students.
"Implementing the scheme in government institutions is ridiculous because the education is already free. Even people from the lower income groups are not opting for government schools these days which is reflected in the dwindling enrolment of students. If free education is provided in private institutions having better facilities and teachers, it would be beneficial for all and the scheme would be a success," Ms P. Bhargavi, a parent, told this correspondent.
Parents said that the state government is already reimbursing the fee in private institutions to pursue professional and higher education courses and the same can be extended to private schools.
"Government schools are only serving the needs of thousands of government teachers, who are drawing huge salaries for little work," said Mr K. Sudershan, a retired lecturer.
"Some government schools are being run with enrolment in single digits. At some schools, teachers outnumber students. The government can cut down the cost at such schools and divert the funds to implement free education in private schools offering quality education," Mr Sudershan said.
...