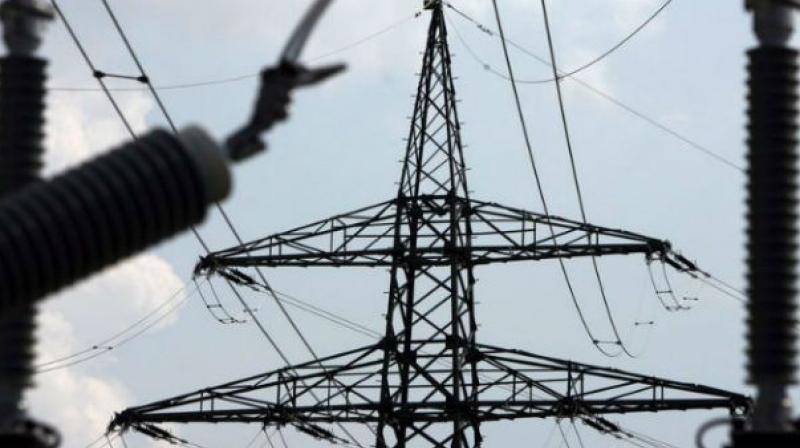 Vijayawada: The Union government has adjudged the AP Eastern Power Distribution Company (APEPDCL), which is one of the two power distribution companies in the state, as No. 1 Discom in the country, in overall performance in the areas of reduction of losses, best consumer services, achieving cent per cent household electrification and promotion of energy efficiency measures.  
A communication to this effect has been received by principal secretary, Ene-rgy I&I, CRDA Ajay Jain from the ministry of power, GoI.
The ministry of power, GoI, is likely to declare about the ranking of power utilities and excellent performance of APEPDCL and State Energy Conservation Mission (SECM) during the second week of December in New Delhi.
While getting appraised about this unique recognition during an interaction over telephone with the top brass of the power sector officials, the Chief Minister has appreciated the officers for this achievement.
Disclosing it, Mr Ajay Jain said that APDiscoms are front-runners in the implementation of various IT measures in power sector and became technology savvy, adopting latest mobile technology apps for rendering better and convenient services to the consumers.
According to the ministry of power, GoI, APSPDCL, Tirupati, stands fourth in the country in terms performance and enhancing consumer serving in particular.  APSPDCL, which covers predominantly agricultural areas, drawn special attention to provide quality power supply to the agriculture pumpsets which help farmers for improving their agriculture production, said Mr Ajay Jain.        
With regard to monitoring of feeder interruptions/consumer interruptions,  the AP power utilities  have gone global and now are monitoring the interruptions to the end consumers on daily basis, using world-class distribution performance indices. Number of interruptions, frequency of interruptions and duration of these interruptions are measured and monitored for quick rectification.
This is for the first time in the entire country that any power utility (Discom) is reviewing interruptions based on global standards, said Mr Ajay Jain.
...