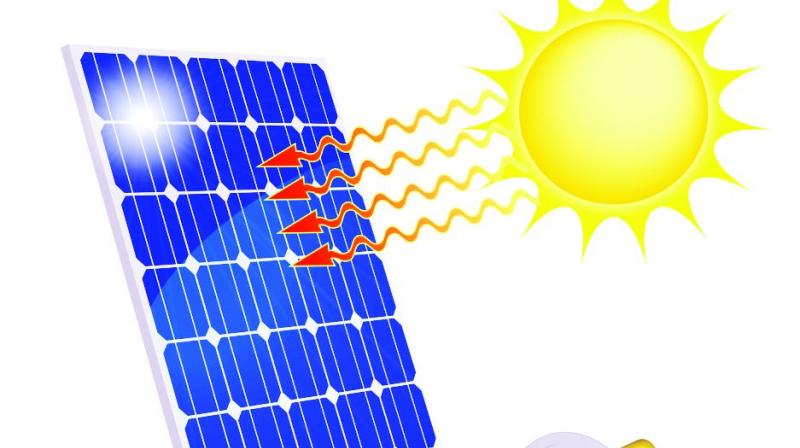 Visakhapatnam: The decision to have solar-powered street lights has given a boost to green energy, in the city. Solar-powered LED poles will soon light up the road to the beach.
Under the Smart City Project, 4 to 6 metre, standalone street lights with a solar LED lighting system will dot the Beach Road at intervals from the Coastal Battery Junction to Kurupam Junction.
GVMC officials are of the opinion that these LED lights have brought down their electricity bills. As these LEDs also utilise solar energy, they are energy-efficient and economical.
The project has been divided into two parts, with the first one starting from Coastal Battery to Park Hotel at an estimated budget of Rs 8.15 crore and the other one from Park Hotel to Kurupam Junction at Rs 2.62 crore.
The Greater Visakhapatnam Smart City Corporation Limited (GVSCCL) has already invited bids for the projects under the Smart City mission. Similar initiatives have been taken up, by a few smart cities so far.
The private player will be given the task of making the design, organising the supply, installati-on and the commissioning of the 4m and 6m high street lighting standalone poles of solar LED integrated lighting fixtures with the battery within five months of taking up the project.
The LEDs must provide light for at least five years and to ensure that the intensity of these lights don't cause any hindrance, the corporation has asked the private company to maintain the average lighting at a minimum of 23 lux, with at least 10 lux in between two poles.
The smart lighting system will work in a way that the brightness level will not be affected, even if there is no access to solar power on dull or gloomy days.