Nation
Women prefer IAS in all India services
Deccan Chronicle| Coreena Suares
Published on: July 9, 2018 | Updated on: July 9, 2018
Less than 10% pass outs opt for police, foreign services.
With regard to IPS and IFS, the percentage of women taking up the streams is less than 10 per cent. Still, many consider IAS to be the elite stream.
Hyderabad: Among all the Indian Service streams, the Forest and Police services turned out to be the least preferred by eligible women civil service pass outs. The 2016-2017 batch of UPSC pass outs saw the highest preference to Indian Administrative Service. With regard to IPS and IFS, the percentage of women taking up the streams is less than 10 per cent. Still, many consider IAS to be the elite stream.
Also, among the 'Group A' civil services, many choose the Economic service, while the least preference showed was for Indian Trade, revenue and meteorological.
One of the prime reason for many choosing IAS over other streams in 'Pay scale', they are paid as per junior senior scales, super time scale and above super time scales. Each of the pay scales further consists of different pay bands while it is different for other streams. Also, the job of an IAS officer comes with a host of other perks and facilities that even CEO's of private companies can't expect. Secondly, a Physical test which includes Height, chest and athletic skills isn't needed for IAS.
S. Balasubramanian, retired IAS officer and former adviser to the united AP government, said, "IAS is deemed as a premier service, occupying the important posts like collectors, secretaries, head of departments, government advisers and more. Of course, police too are there, but the administration is a better public sector opportunity. IAS is a policy-making body but IPS is an executioner. Secondly, the police service is generally deemed as a rigid regiment, the call of duty and working hours are undefined, it includes relentless field duties. Unlike IAS, where the working avenues are broader, the IPS officers are confined to law and order, at most get they get transport, fire and prisons posts. This may be the reason why eligible women candidates take up IAS over IPS and IFS.
He further adds, "The Indian Foreign Service is the second most preferred because of various foreign assignments, perks and a defined working pattern. They also get plump post as chief of the Indian embassy, passport officers and more."
Another reason could be 'personal choice', says IFS officer Priyanka Varghese, Officer on special duty – TS CMO. "I preferred forest service, as I grew up observing nature at my native town in Ooty. However, many prefer IAS as there is a direct connect with the public and they get to work more closely with the people. All Indian streams are meant for the well being, however, they have different working avenues."
Among the Group 'A' Indian services, Econo-mic is most preferred, because the job pattern falls parallel to that of the IAS. However, this is not so in the case of Indian Revenue Service. Recently, there was a controversy, where an allegation of bias was shown towards IAS officers for empanelmen of the secretary, additional secretary and joint secretary for the central and state ministries.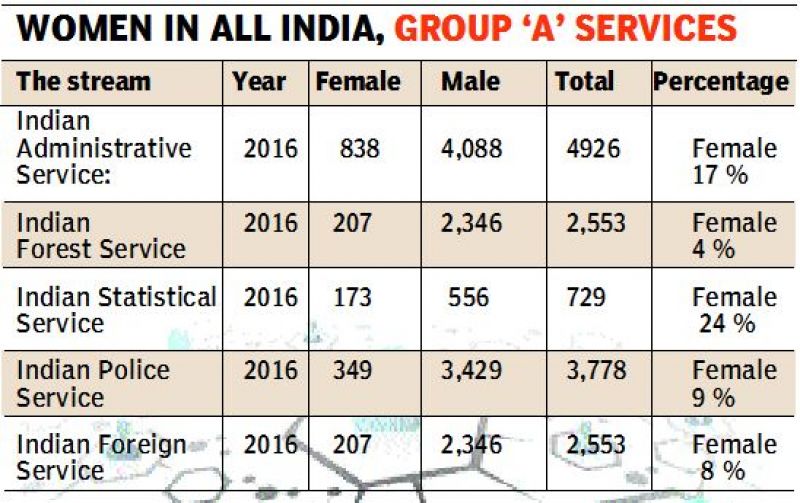 Latest News
Most Popular
Columns