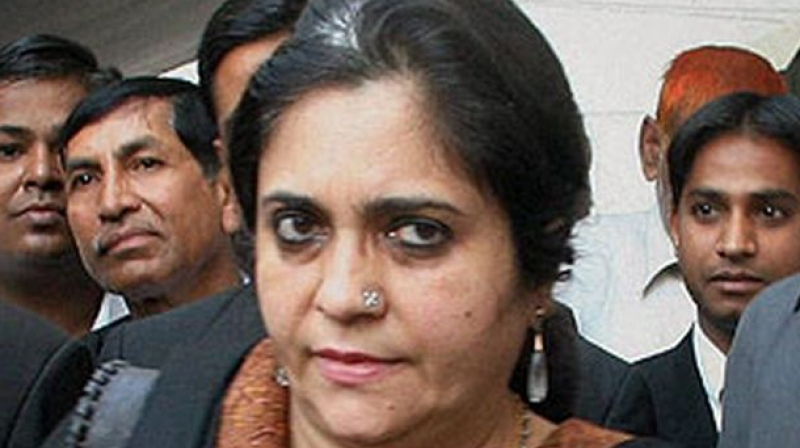 New Delhi: CBI has registered a case against an Under Secretary of the Home Ministry for allegedly issuing FCRA notices arbitrarily to several NGOs for financial gains.
The case was slapped against Under Secretary Anand Joshi and some other unnamed persons for allegedly indulging in corrupt practices and arbitrarily issuing notices to many NGOs, registered under Foreign Contribution Regulation Act, which were receiving foreign contributions.
The accused allegedly obtained bribe from some of these organisations through immovable assets and certain private companies, official sources said.
Searches were conducted at four locations of the accused official, they said.
The issue came to the fore after files pertaining to the alleged FCRA violations by two NGOs run by social activist Teesta Setalvad went missing from the Home Ministry. The files were traced and restored in the FCRA division but CBI was asked to investigate the matter.
It was noticed that the files had gone missing when the Home Ministry took a decision to cancel FCRA registration of one of Setalvad's NGOs, Sabrang Trust, sources said.
Sabrang Trust's licence was suspended on September 9, 2015 by MHA and it asked for an explanation from the firm, failing which FCRA registration would have been cancelled in 180 days.
Setalvad filed her reply in October and the deadline given by MHA expired in March this year.
When Home Ministry officials found that the files had gone missing, they conducted an inquiry and identified the official who had taken away the files. He was summoned and the files were restored.
A senior Home Ministry official said the government has taken the matter very seriously and hence asked CBI to conduct a probe.
An Under Secretary is not allowed to take away files, only Joint Secretary and above are allowed to take the files home. It is a serious violation, the official added.
...