Nation
Rs 100 crore in cash, 120 kg gold seized in Income Tax raids in Chennai
Deccan Chronicle| v p raghu
Published on: December 8, 2016 | Updated on: December 9, 2016
The raids were fallout of monitoring of phones and following the trail of Prem, who was trying to change some gold bars.
The new and old notes seized by the I-T department.
Chennai: In probably the biggest cash seizure in Tamil Nadu after demonetisation, Income-Tax sleuths on Thursday seized Rs 100 crore in cash, of which Rs 10 crore was in new Rs 2,000 notes.
Also, 120 kg of gold was seized as officials swooped on residences and offices owned by TTD Board member J. Sekhar Reddy, who is also a public works department contractor in Chennai and Vellore.
I-T sources said Mr Reddy is the suspected benami of a top IAS official at Fort St George in Tamil Nadu and he is known as Isuka (sand) Sekhar in the sand mining circles. I-T sleuths raided eight premises in Chennai and Vellore since Thursday morning and unearthed Rs 100 crore in cash. "As of now, we have unearthed Rs 100 crore cash and 120 kg gold. Searches are still on," I-T officials said.
Sekhar and friends were tracked via phones
"The premises belong to industrialist Sekhar Reddy, his associate Srinivasa Reddy and their agents including one Prem," said an IT official.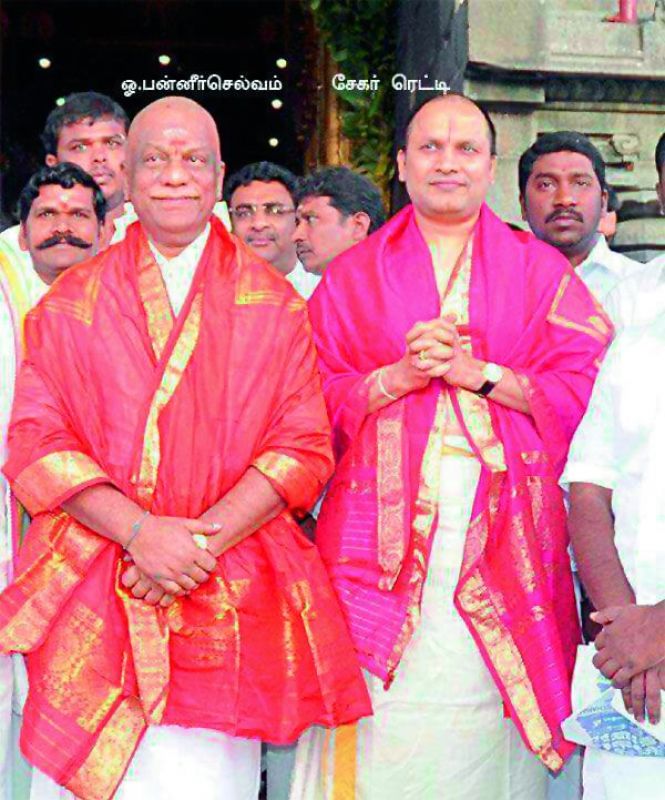 (Right) TTD board member Sekhar Reddy
Sources said the raids were fallout of monitoring of phones and following the trail of Prem, who was trying to change some gold bars. The trail led to the Reddys, who are believed to have close links to the sand mafia through sand quarrying contract jobs.
Apart from premises belonging to Srinvasa Reddy in Vijayaraghava Road in T. Nagar and Sekhar Reddy in Yogabal Street in T. Nagar, the officials raided a room in a star hotel in Teynampet.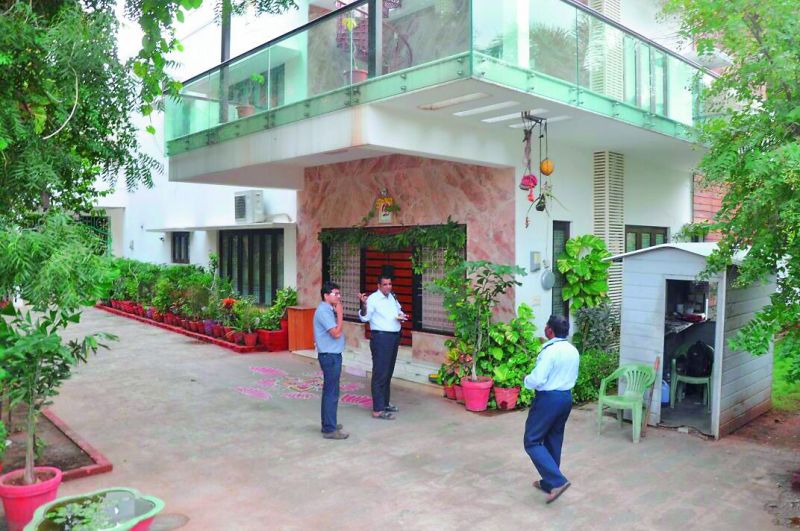 Sekhar Reddy's house in Chennai
The I-T officials were shocked to find Rs 10 crore worth new notes in the possession of the Reddys while thousands of people are queuing up in banks and ATMs for more than a month to withdraw Rs 4,000 and Rs 2,000. It is not clear how the Reddys managed to get such a huge quantity of newly introduced Rs 2,000 denomination when there are severe restrictions on money withdrawal from bank accounts.
"Of course, it cannot be done without the help of bankers. The role of bankers in the case is also being probed," a senior income tax official noted.
J. Sekhar Reddy, 47, hails from Thondan Thualsi village near Katpadi in Vellore district. He was a small-time contractor laying cement and village roads. He managed to get some railway contracts through the railway union. He used to meet MLAs to get tenders for work from their constituency development fund.
Years ago, he was the roommate of a current AIADMK minister when he also happened to meet a doctor from the Sasikala clan. He ingratiated himself with Vellore and Kancheepuram collectors and used to give Tirupati prasadam to VIPs. He gained access to TTD Board through his friends in the railway union.
Latest News
Most Popular
Columns