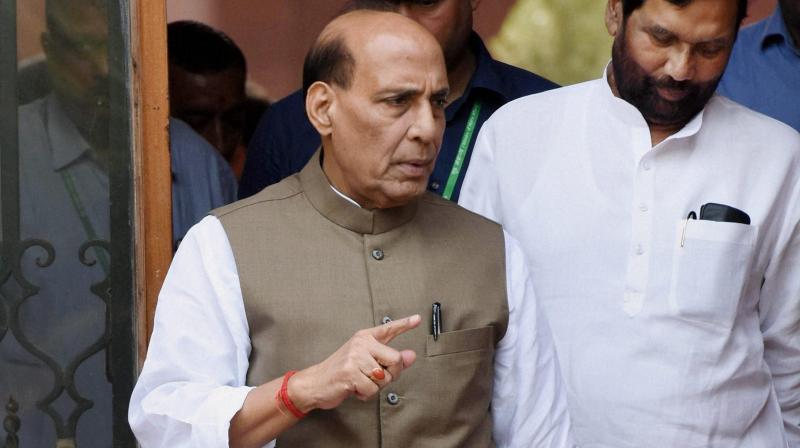 New Delhi: Expressing concern over the death of two persons in a stampede, Union Home Minister Rajnath Singh on Sunday spoke to Uttar Pradesh DGP Javeed Ahmed and took stock of the situation in Lucknow.
During the telephonic conversation, the Director General of Police apprised the Home Minister of steps taken to help those injured in the incident that took place on Sunday after a massive rally by BSP chief Mayawati.
Singh, who represents Lucknow in the Lok Sabha, expressed his condolences to those who lost their loved ones and prayed for the speedy recovery of the injured.
Read: Stampede at Mayawati rally: 3 die, 25 injured; CM announces compensation
"Deeply saddened to know about the loss of precious lives in the stampede during a rally in Lucknow," he said in a statement.
At least two persons died and 12 others were injured in the stampede at the Kanshi Ram Smarak Maidan in Lucknow.
Singh will visit the Uttar Pradesh capital tomorrow and will attend a Ram Leela function there on Tuesday where Prime Minister Narendra Modi will be the chief guest.
...