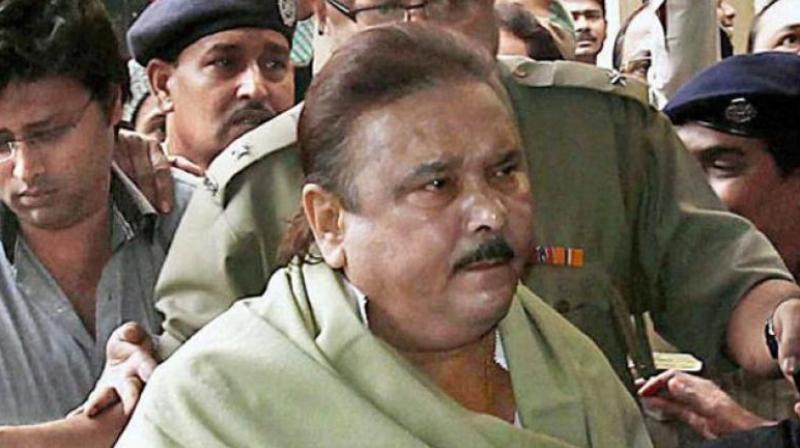 Kolkata: The special crime branch of the CBI investigating the Saradha scam would move the High Court seeking cancellation of bail granted to TMC leader Madan Mitra on Friday.
"The Sessions Judge has granted bail to Madan Mitra. After receiving the order we will move the High Court in the first available date to seek cancellation of the bail," a CBI official said.
He said that this had happened earlier when the High Court had cancelled the bail of Mitra which was granted by a lower court last year.
Sessions Judge Uttam Kumar Nandy on Friday granted the former state transport minister bail on two sureties of Rs 15 lakh each.
The court also directed Mitra, who was arrested on December 12, 2014, to surrender his passport to the CBI and appear before the CBI Investigating Officer once every week. He was also directed not to go out of Kolkata.
...