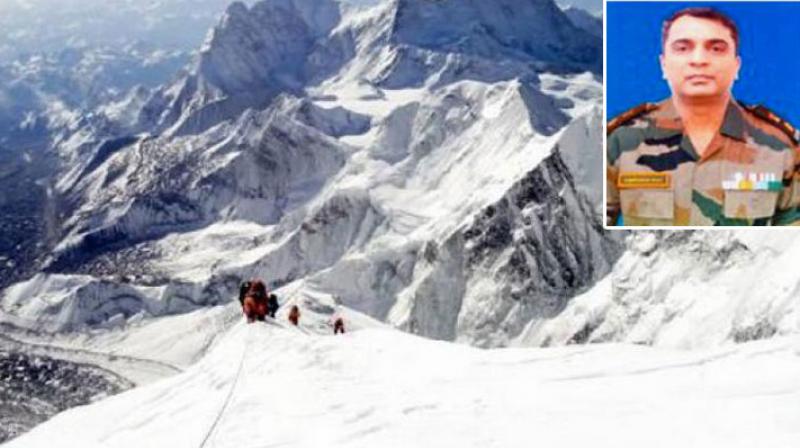 A senior Army officer from West Bengal died at Siachen Glacier apparently due to highly hostile weather. Lieutenant Colonel Ambarish Rai, the officer of the 821 Light Regiment of the Artillery, died in Tayakshi area of Siachen Glacier on June 6 due to a heart attack, according to Eastern Command sources.
"The area where Lt Col Rai was posted is super high altitude at 19,000 ft, with extremely inhospitable climate and harsh terrain. Acute lack of oxygen and sub zero temperature make daily life of soldiers a challenge in such areas," explained a senior Army officer.
Born and brought up at Nilgunge Road in Barrackpore of North 24 Parganas, Lt Col Rai had served in the Army for 16 years and was deployed in the super high altitude area for the last one year. He is survived by his wife and two young daughters.
The officer's body was brought to Netaji Subhas Chandra Bose International Airport in Kolkata on June 8. Senior Army officers of the Eastern Command laid wreaths to pay their homage to him.
On Thursday morning Lt Col Rai's body was cremated with full military honours in Barrackpore.
His cremation was attended by a large number of people at Barrackpore. The army station commander of Barrackpore and many other senior officers paid their last respects to the officer before the cremation.
...