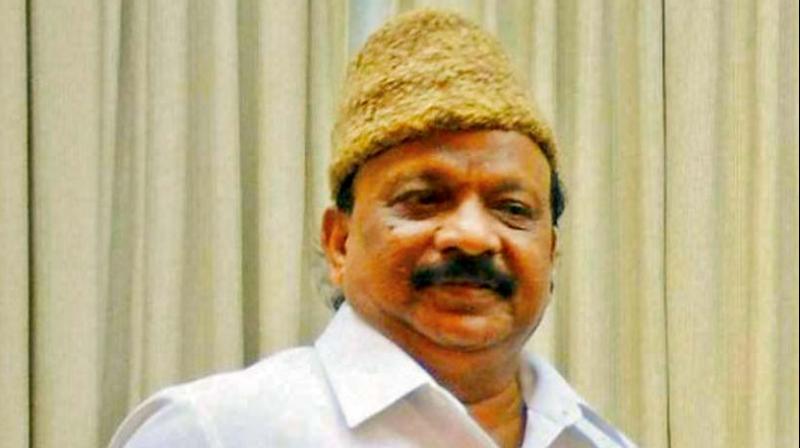 Bengaluru: Taking a critical line, senior Muslim leader R. Roshan Baig on Friday said that he was not a 'bonded labourer' of the Congress party, but, however, added that he was a disciplined soldier of the party.
Taking a break from campaigning in Bengaluru Central for party candidate Rizwan Arshad, Mr Baig came down heavily on state Congress leaders and the All-India Congress Committee general secretary in-charge of Karnataka, K.C. Venugopal.
"I am humiliated not because I was denied the Lok Sabha ticket. No doubt I am disappointed with the party decision of denying me the ticket. But I feel humiliated because the party did not give the respect and dignity that the two minority communities, Muslims and Christians deserve. There was a time when Muslims used to get three seats and Christians would get Udupi and Kanara. Now, you don't even field a single Christian and give the ticket to only one Muslim in Bengaluru Central. They cannot take us for granted," Mr Baig said.
He also pointed to the developments in Dharwad where, Shakir Sanadi's name was initially announced. However, within 24 hours, the candidate was changed. "It is a big insult to Muslims," he said.
Asked what happened when he asked for the party ticket, Mr Baig said, "When I asked, they told me no sitting MLA would be given a seat. But if you see the list, Krishna Byregowda and Eshwar Khandre got tickets. I would like to ask Mr Venugopalji, why these double standards." Mr Baig was dismissive of the Congress offer to accommodate minority leaders in the Upper House.
Mr Baig said, "I will not buy this lollypop. When a leader is capable of winning direct elections, how can you deny him the ticket because he is from the minority community?"
Asked what if the party takes disciplinary action against him, he said, "Let them, I don't care. I am not a bonded labourer of the party but a disciplined soldier."
...