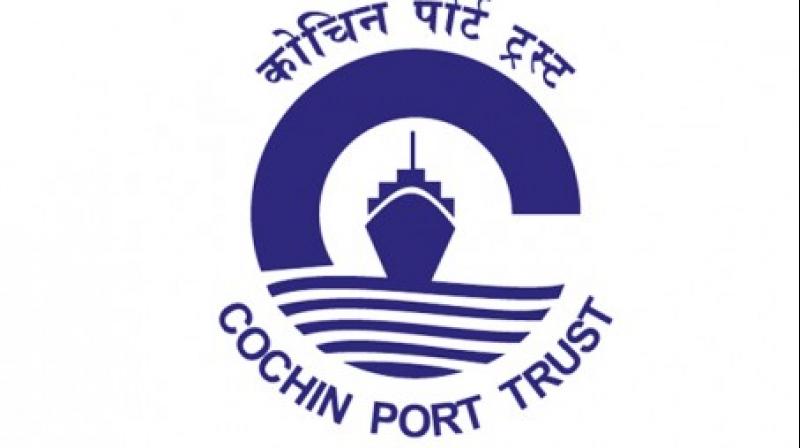 Kochi: With no sign of an end to the indefinite strike by 2000-odd container lorry owners, the Cochin Port Trust has facilitated re-routing of container movement by road to rail and coastal shipping modes to lessen the effect on the logistics industry.
"The decision was taken in a high-level meet presided by Cochin Port Trust Chairman- in charge A.V. Raman on Thursday. The stakeholders including representatives of business units based in Coimbatore attended the meet," said a Port Trust spokesperson.
The first such movement of containers by railways is fixed for coming Sunday when Container Corporation Of India-chartered goods train will run from Coimbatore to Kochi.
"The containers will be first assembled at the Inland Container Depot of the Corporation at Coimbatore and then transported to Kochi through rail mode. Similarly small ships will ferry containers from Beypore to Kochi and back," the official said.
Meanwhile, sources said the big players involved in export-import business are against the strike indulged in by Container Monitoring Committee, a body comprising stakeholders like lorry owners, workers, and trade union leaders.
"The expense with regard to toll fees is borne either by us or the agents. The lorry owners have nothing to lose out of their pockets. It will only result in overall loss to the logistics chain. Further we're ready to meet the toll tariff as it will result in an increase of just five Euros in exporting expenditure," said an exporter who attended the meet.
Another argument of container lorry owners for protesting against the toll is the lack of adequate parking space at Vallarpadam and near-by areas. "We've so far provided them 16.12 acre of parking space besides one side parking on the road westward of Kalamukku which can together accommodate 870 container trailers," sources said.
...