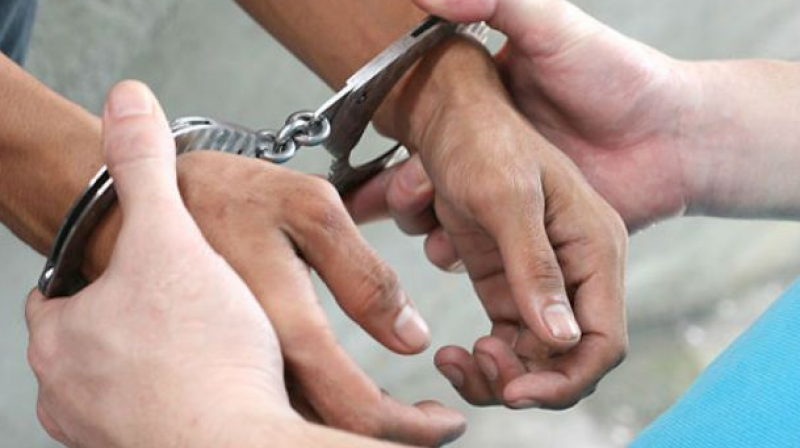 Hyderabad: The Jawharnagar police has solved a murder case with the arrest of the accused. 
The accused, Mohammed Sameer, 25, killed Pavan Kumar, 32, a resident of West Godavari district, who came to Hyderabad on October 27 to attend a court case.
Pavan met Sameer at a bar in Afzalgunj where he asked Sameer to help him in exchanging foreign currency. Sameer took Pavan to an isolated place in Jawaharnagar where he hit Pavan on his head with an iron rod and fled with the foreign currency. 
According to the police, Sameer sold Pavan's phone leading to his arrest. A murder case has been registered against Sameer and his wife, Hina, who helped him in the crime. A murder case was registered at the Jawharnagar police station on October 30.
...