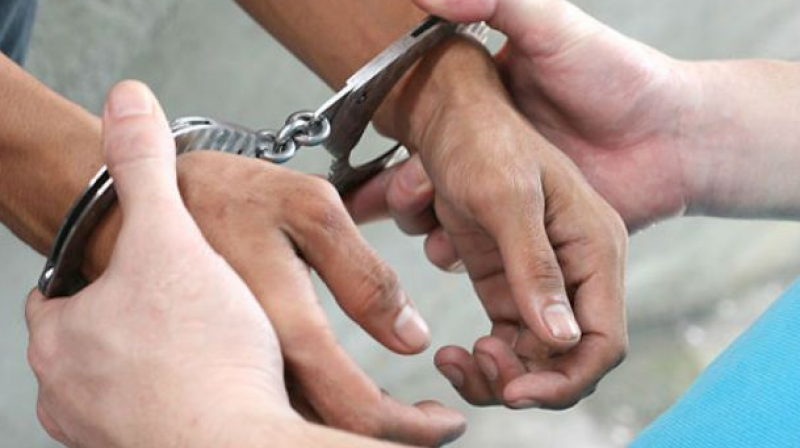 Bengaluru: In a case of mistaken identity, which led to the murder of a 23-year-old accountant, city police have arrested three people. Police said the assailants mistook the victim for a rowdy's henchman and thought he had come to eliminate them.
The incident happened at K.R. Puram and the arrested have been identified as Sai Vardhan, Sunil Kumar, and Kiran. Earlier this week three others, Vishal, Vishwas and Arbaz surrendered before the court, police said. All the accused are in their early twenties. The police are yet to arrest eight others.
The deceased, Chetan H, lived in Hebbal and worked at the Internet Global Services. Police said the burnt body of deceased was found on September 15, a day after his murder, at a vacant plot near MVJ College in Hoskote.
Hoskote police intimated K.R. Puram police after they found the identity card matched with a missing complaint lodged by Chetan's friend Vinay. Police learnt that Chetan had a party with his friends on the intervening night of September 13 and 14. He went to drop Vinay at Devasandra in K.R. Puram.
While returning, Chetan lost his way near Devasa—ndara and approached a man for directions to Hebbal. His friends were sitting in front of his house and consuming alcohol.
Police said Manjunath alias Koli Manja and his associate were present and suspected that Chetan was an associate of rowdy Appu, with whom Manjunath had a face-off recently. Manjunath alerted his associates and, along with Naveen, Vishal, Vishwas, Arbaz, Kiran, Sai-Vardhan, Sunil Kumar accosted Chetan, seized his mobile and assaulted him. They wanted to know the purpose of his visit and started torturing him. Around 3 pm on September 14, Chetan succumbed.
The gang took his body to a vacant plot near MVJ College, Hoskote, where they planned to set it ablaze using petrol from one of their bikes. However due the rains, the body got burnt only partially. The next day some morning walkers came across the body and informed Hoskote police who in turn contacted their counterparts in K R Puram and learnt there was a missing case.
Chetan's friend Vinay identified the body and informed the police, who later arrested the gang members. K R Puram police are on the hunt for eight others in the case.
...