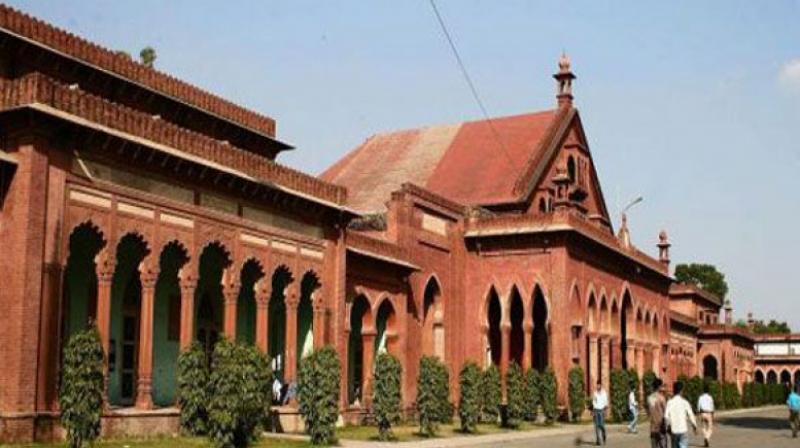 New Delhi: Government has told the Supreme Court that it will withdraw its appeal, filed by the erstwhile UPA government, challenging the Allahabad High Court verdict holding that the Aligarh Muslim University (AMU) is not a minority institution.
"We (government) have filed an affidavit stating that we will withdraw the appeal," Attorney General Mukul Rohatgi said, adding that an affidavit in this regard has been filed by the Centre in the apex court.
Besides the Centre, the varsity administration had also filed a separate plea against the High Court verdict on the issue.
Rohatgi further stated that "AMU is not a minority institution" and referred to an apex court verdict of 1967, saying that it was not a minority institution as it was set up the government and not by Muslims.
Earlier too, the top law officer had told the apex court that the AMU was set up by a central act and moreover, a five-judge Constitution bench in 1967 in the Aziz Basha case had held that it was a "central university" and not a minority institution.
Rohatgi had said that to circumvent the effect of the judgement, an amendment was brought in 1981 in the central act to accord the minority status to the university which has recently been held as unconstitutional by the High Court.
"You cannot override the Aziz Basha judgement. Union of India's stand is that according minority status to AMU would be contrary to the Aziz Basha judgement and it still holds good," the top law officer had submitted before the bench in April which had permitted the Centre to file an application and an affidavit within eight weeks to withdraw the appeal filed by it.
Filing an affidavit, Rohtagi said, "We go by the Aziz Basha judgement and therefore we are going to withdraw the appeal" made by the erstwhile UPA government.
The Allahabad High Court had in January 2006 struck down the provision of the AMU (Amendment) Act, 1981 by which the University was accorded minority status.
The division bench of the High Court had upheld the order of its single judge passed in 2005 by which it termed as "unconstitutional" the granting of minority status to AMU and 50 per cent reservation to Muslims in 2004.
...