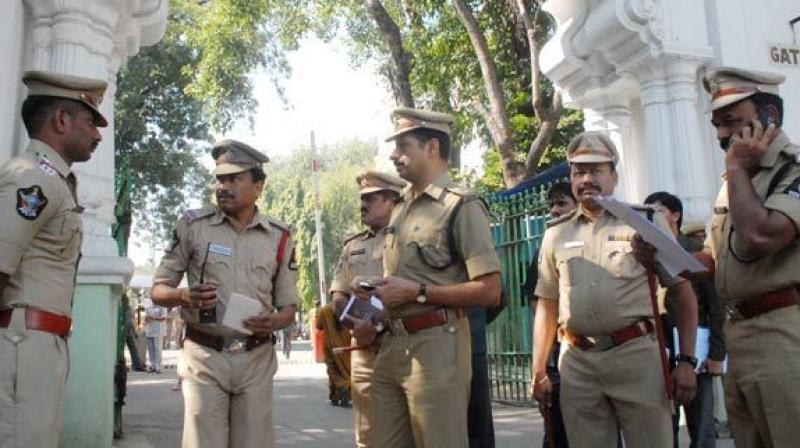 Chennai: The City Police reinstated their deployment on the avenues leading to Poes Garden soon after V.K. Sasikala was elected as the AIADMK Legislature Party leader replacing the incumbent O. Panneerselvam on Sunday evening. The hiatus of scaled down security cover lasted for over a month.
The reinstatement saw nearly 100 personnel, both men and women drawn from the Tamil Nadu Special Police (TSP), taking guard at the entry/exit points leading to Poes Garden.
Reasoning with the additional deployment at Veda Nilayam, sources said that people from all over the State are queuing up to meet Sasikala. "She is not just another leader from the ruling party. She had now been unanimously elected the Legislature Party leader. She is to assume charge as the Chief Minister of the State after she stakes her claim to form the government. Therefore, she has to be protected as per protocol," a senior police official said.
Following the demise of former CM J. Jayalalithaa, the security cover at Poes Garden remained since the people from all over the State visited Veda Nilayam to get a glimpse of the former CM, before heading to her memorial in Marina Beach.
The City police scaled down the strength of the TSP and the local police drawn from various City police stations late in December buckling to the demand of the Leader of the Opposition and DMK working president M.K. Stalin. Stalin demanded withdrawal of police force from Veda Nilayam since no one with any constitutional position or falling under the high-risk category was residing in the house.
The strength was downsized to about 50 from 240 who were guarding the area after private security personnel were posted at Veda Nilayam. Since Sunday evening, the stream of visitors, mainly party workers, had increased manifold and is likely to go further up in the coming days.
...