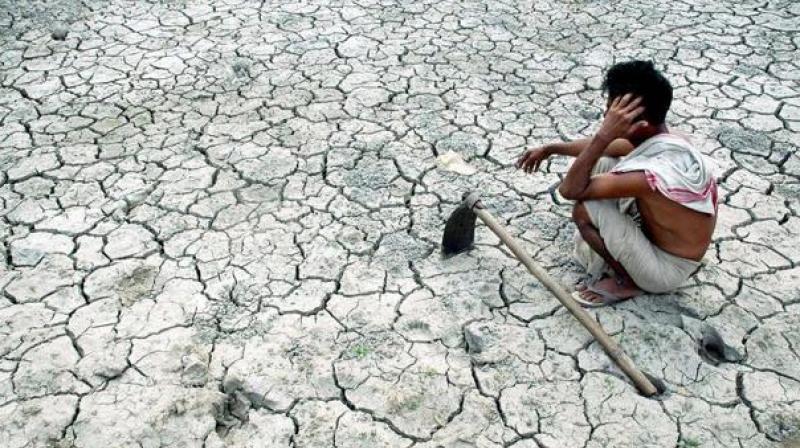 Lucknow: Alleging that benefits of government relief measures and funds were not reaching the needy in drought-hit areas of Uttar Pradesh, Congress on Friday said its leaders will tour all water-scarce districts to review implementation of the state and central schemes in UP.
"Party legislators have been instructed to visit the drought-hit districts between May 9 and May 22 along with city and district unit presidents and former peoples' representatives to find out the reality of various schemes of the state and central governments being run there to deal with the situation," Congress Legislature Party leader Pradip Mathur said.
The decision has been taken on the directives of AICC general secretary and in charge of party affairs in UP Madhusudan Mistry, he said.
The visiting teams will check the reality of schemes like MGNREGA, food security, waiver of farmers' loans, among others, and submit their reports by May 31, Mathur said.
Alleging that the benefit of the relief funds and schemes was not reaching the needy, he said in the absence of a proper monitoring system, funds were being misused and its utilisation shown only on papers.
He alleged that at a time of a famine-like situation in the state the central government was merely indulging in "gags", while the state government's schemes were not benefiting the people.
With Bundelkhand region facing severe heat wave and drought, the UP government has announced a special package for the parched area, while the Centre has chalked out a multi- pronged strategy to mitigate the woes of distressed farmers, several of whom have committed suicide.
...