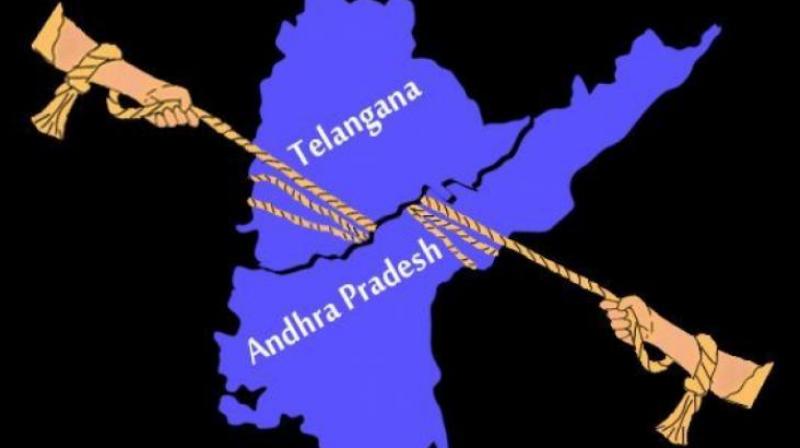 Hyderabad: It's black and white, legal and illegal, and a major chunk of it has already been "parked" in safe houses. According to an assessment made by the income-tax department, candidates contesting for Lok Sabha seats are spending anywhere between Rs 75 to 80 crore in both Telangana and Andhra Pradesh, while those contesting AP Assembly elections are spending anywhere between Rs 25 to 30 crore.
The figure could be slightly higher in AP, officials say, where some candidates are still believed to be bringing immense pressure on certain businessmen for more money in the run up to elections.
However, if one were to go by the murmurs within different political parties, then each MP candidate is spending around Rs 100 crore and those contesting assembly elections, are spending around Rs 40 to Rs 50 crore.
Income-Tax sources told this newspaper that they have arrived at these figures after assessing the inputs that have been trickling in from different sources over the last several days. In fact, almost all candidates were asked whether they had the "required crores" to contest before they were finally allotted party tickets.
Quoting the inputs, the sources say that a lot of money has already reached the desired targets and now that there's hardly five days to go before the elections, the money distribution at individual level will commence.
"Particularly in AP, a lot of money seems to have been dispatched to safe houses in villages several months ago to avoid the last minute issues. In many instances, our sources indicate, government officials played a key role in ensuring smooth transport of money," the sources said.
Officials said that the unaccounted money has already been distributed to mid level party workers while there are inputs to suggest that money has been stocked in the most unexpected places like kirana stores and even places of worship. Hawala operators too have been roped in for distribution of money.
Asked why the I-T department is not able to lay its hands on the unaccounted cash, officials say that the information has to be specific for them to act.
"Specific intelligence comes to the officers at the ground level, local police or revenue authorities. But it appears as though they are not doing enough. We too have our own network, but we can only act based on specific information. Let's hope it comes in the next few days. We are keeping our eyes and ears open," they said.
Even as the Telugu Desam is raising a hue and cry over the income-tax raids and alleging that the Narendra Modi government is deliberately targeting their party leaders, sources in the income-tax department told this newspaper that they will act as and when they receive specific information.
...