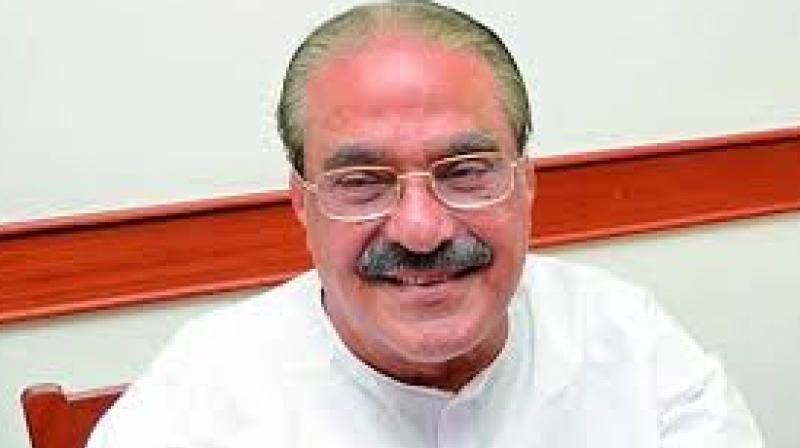 Thiruvananthapuram: The Vigilance and Anti-Corruption Bureau (VACB) has stated that there is no fresh evidence against former finance minister K.M. Mani in connection with the bar bribery case. In a further investigation report filed at the inquiry commissioner and special court (Vigilance) here, the VACB maintained that there was no fresh evidence for demand or acceptance of bribe by Mr Mani. Though bar owner Biju Ramesh had submitted a CD containing the audio conversation of bar owners regarding the payment of bribe, it could not be considered as evidence as it was found to be edited.
Mr. K.E. Baiju, superintendent of police, Vigilance Special Investigation Unit–I, submitted the report after it was cleared by Vigilance director N.C. Asthana. The court would consider the report soon. According to sources, the Vigilance had again quizzed many bar owners. But no one had given any evidence regarding the payment of bribe to Mr Mani. Only Mr Biju Ramesh's driver Ambili gave a statement in support of the allegation that bribe was handed over to Mr Mani. But the mobile phone locations and call details records did not substantiate his statement.
The further investigation was ordered by the court in August 2016 as per a request by the VACB soon after the LDF came to power. Mr Jacob Thomas was heading the VACB at that time. Then SIU-I head R. Sukesan had sought permission for further investigation citing that the earlier probes could not be fully completed due to the imposition of timeframe and also due to foreclosure of investigation without obtaining expert scientific analysis of the materials collected. He also stated that the Vigilance now had noticed new facts touching the allegations involved in the case which were not considered earlier.
The fresh stand of the Vigilance would be a reprieve to former Vigilance director R. Shanker Reddy also as he was accused of sabotaging the case. Mr Shanker Reddy, who is now serving as State Crime Records Bureau director, was Vigilance director while the Vigilance filed a report in the court in 2016 stating that there was no evidence against Mr Mani.
VS SEEKS CBI PROBE
Administrative reforms commission chairman V.S. Achuthanandan demanded a CBI probe into the bar bribery allegations against Mr Mani. He said in a statement that the Vigilance teams that probed the case had faced adverse remarks from the court on many occasions. KPCC president M.M. Hassan said that it was once again proved that the bar bribery allegation was a conspiracy by the CPM leaders to sabotage the then UDF government.
...